JULY 31, 2013
MHK Attorney West Hunsaker appointed to National Make-A-Wish® Planned Giving Advisory Council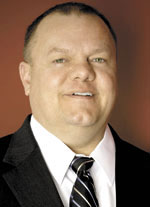 Phoenix – The law firm of Morris, Hall & Kinghorn, P.L.L.C (MHK), the largest estate planning law firm in Arizona, is pleased to announce that attorney West Hunsaker has been appointed to the Planned Giving Advisory Council for the Make-A-Wish® Foundation of America.

Hunsaker has dedicated his time to Make-A-Wish over the past several years serving in various capacities. This new appointment is an opportunity to help create more planned giving opportunities for the national organization. Hunsaker stated, "I look forward to my continued work with Make-A Wish and helping them achieve more giving opportunities. It is an honor to be appointed and to have the opportunity to work with caring staff and other council members."
Since 1980, Make-A-Wish has been committed to granting the wishes of children with life-threatening medical conditions, to enrich the human experience with hope, strength and joy. In addition to his work with the national headquarters, Hunsaker has been privileged to work directly with the Arizona chapter, which is the founding chapter and has helped more than 4,000 Arizona children.

Hunsaker has been with Morris, Hall and Kinghorn since 2005 and focuses only on estate planning. MHK devotes its practice to estate planning matters and has helped thousands of families meet their long-term estate and financial goals. The firm is a member of the American Academy of Estate Planning Attorneys (AAEPA), an organization serving the needs of legal professionals concentrating on estate planning. MHK attorneys attend advanced training which allows them to deliver the highest possible estate planning services to their clients.