BY MARIELLE D. MARNE | MAY 15, 2013
CAREFREE – Skin. It's your body's biggest organ, and since it literally has you covered, it's important to return the favor. At Arrowhead Dermatology, they do just that - from general dermatology to cosmetic care.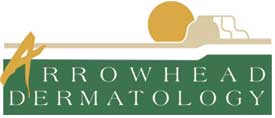 Arrowhead Dermatology has been in business for 14 years, and its convenient Carefree Hwy. location is the most recent, now in its second year. Same day appointments can be accommodated, so if you wake up with a weird rash or fall asleep in the sun, the doctors can promptly diagnose and treat! Nine dermatologists rotate within Arrowhead's three offices, along with three aestheticians, so if you have acne or worry about skin cancer, neighbors are encouraged to come in. Most insurance is accepted; call to verify.

Arizona residents are strongly advised to see a dermatologist annually, particularly starting with a baseline evaluation. Whether you're one or 100, a cowboy or a clerk behind a computer, it's a good idea! The doctors at Arrowhead are happy to educate patients as to what to look for in suspicious moles or possible melanoma. Of course, for a more youthful appearance, Botox, Restylane/Juvederm, chemical peels, microdermabrasion, even waxing and laser hair removal are available. Remember, Arrowhead Dermatology is not a spa, it's a medical facility so they can tend to such maladies as Shingles and Psoriasis. "We cover skin from A to Z," Justin Wood, executive director, assured.

Check out specials on Facebook or at www.arrowheadderm.com. The office is located at 2525 W. Carefree Hwy. (Sonoran Village) and is currently open Tues-Fri. Call 623-487-3003 for an appointment.