APRIL 24, 2013
Special "All About Arthropods!" program at Cave Creek Regional Park
2:30 – 4:30 p.m. Saturday, April 27 in the Nature Center!
CAVE CREEK – What are arthropods you ask? An "arthropod" is an invertebrate animal having an exoskeleton, a segmented body, and jointed appendages. Arthropods include insects, arachnids, and crustaceans. Students from Arizona State University will bring "LIVE" colonies of bees, termites, and ants. See the inner workings of these social insects! Meet and greet spiders, scorpions, and more! Get a close up look at these fascinating creatures! Fun for kids and adults! You'll want to learn "All About Arthropods!"
APRIL 24, 2013
Daughters of the American Revolution State Conference
The Arizona State Society, Daughters of the American Revolution held their State Conference on April 4 - 6, 2013, in Scottsdale, AZ. Pictured here are attendees of the Grand Canyon Chapter, in Scottsdale.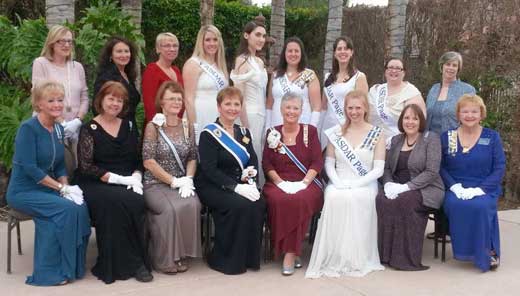 From top left: Kathy Shields, Marjorie Collins, Marian Hulka, Jessie Wicks, Melinda Blain, Suzanne Young, Susan Meer, Melinda Snyder, Carmen Wendt. From bottom left: Kandy Wagenbach, Terri Mott, Stephanie Troth, President General Merry Ann T. Wright, Arizona State Regent Danna Koelling, Grand Canyon Chapter Regent Katie Paulsen, Ann Curry, and Betty Heenan.