BY MARIELLE D. MARNE | APRIL 17, 2013
Shop for lots of keepers at Finders Creekers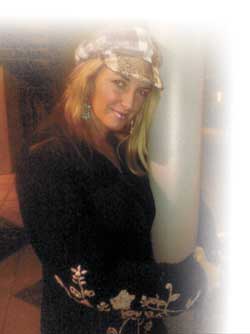 CAVE CREEK - Who doesn't like a bargain? Who doesn't like the thrill of the chase to find one? At Finders Creekers, you'll not only uncover incredible prices, but the staff exceeds expectations in helping you ferret out a find. The ever-changing merchandise appeals to ladies who play golf, biker chicks, even urban cowgirls.

Owner Dixie Kobey (l) says she was always a "picker" and started out with garage sales. Now, her neighbors can take advantage of her highly honed skills to offer deals for them! "We get overstock from Macy's and other retailers, and we take consignments. If you're cleaning out your closets for summer, bring us your gently used items," Kobey added.

Since Finders Creekers takes in roughly 50 new items a day, Kobey likes to make room, so she offers some enticing discounts. Bring your own shopping bags and save money. She offers pile pricing; buy a pile, get a discount. "We want to make it affordable for everyone," she stressed.

In addition to name brand clothes, Finders Creekers has books, picture frames, knickknacks, jewelry, shoes. At last count Kobey had more than 1,000 shoes! For summer weddings and proms, Kobey has formalwear. One customer recently covered all the bridal bases. She found dresses for the shower, rehearsal dinner and wedding! How's that for one-stop shopping? Check out Finders Creekers on Facebook for enthusiastic comments like: Best place to shop in Cave Creek!!!

Open since Nov. 1, 2012, Kobey said she already has loyal customers who come in three times a week! If you've not stopped by her thrift/consignment store at 6554 N. Cave Creek Rd. (by Dairy Queen), here's two words for you: Go, now! There's furniture off-site by appointment as well.

Call Finders Creekers at 602-739-3494 for hours and directions.