MARCH 20, 2013
FAR announces Rock & Roll Rescue
Rock Out while enjoying beautiful sunset views at Scottsdale's premier golf club with 60s & 70s music by the Roadrunners

Saturday, March 23 / 6 - 10 p.m. Desert Mountain, Cochise-Geronimo Clubhouse, Scottsdale $100 benefits Foothills Animal Rescue CONTACT: Laura Jones 480-266-9862 or Lcjcookie@cox.net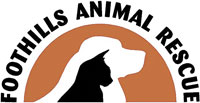 Rock and Roll until all the dogs and cats get homes!

Foothills Animal Rescue presents "Rock and Roll Rescue on Saturday, March 23 from 6 - 10 p.m. at Desert Mountain's beautiful Cochise-Geronimo Clubhouse.

Enjoy an evening of drinks, fine dining, dancing and music featuring the band The Roadrunners, Desert Mountain's favorite hometown band, playing hits from the 60s and 70s. The band is composed of Desert Mountain members that previously had a professional music career as studio or touring musicians.

This is the second year for this event. The event is open to all animal lovers, whether members or non-members of Desert Mountain. Get your tickets to Rock and Roll Rescue and have the opportunity to view the spectacular sunsets of the valley and the beautiful golf course that recently hosted the Charles Schwab Golf Tournament.

Since 2010 Foothills Animal Rescue has found homes for over 703 cats and 743 dogs and that number is growing every day. Animals are rescued from the euthanasia list by FAR to be given the opportunity to come to our cage-free facility and find a loving forever home. In early 2010 Foothills Animal Rescue purchase a facility in North Scottsdale. Located at Pinnacle Peak and Scottsdale Road, the rescue provides spacious cat rooms, where cats are free to roam and safely play, and large dog suites. Many animals are also housed in foster homes. A Resale Boutique assisting in the support of the rescue is located in a separate building on the property.
Foothills Animal Rescue was founded in 1995. FAR is committed to compassionate and humane treatment of dogs and cats in need through rescue, shelter fostering and adoption within Maricopa County.

TIckets are available at www.foothillsanimal.org or by contacting Laura Jones at 480-288-9862.
Guilt-free shopping at Treasure Gypsies
An eclectic gift and jewelry boutique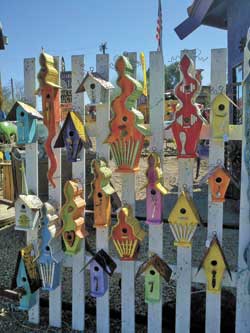 CAVE CREEK – Treasure Gypsies offers tons of unique and one-of-a-kind treasures! You'll find Re-bags (gently used designer handbags at incredible prices), gorgeous bling jewelry, fun metal art and sculptures, handmade pottery and jewelry, fabulous and funky birdhouses, garden art, animal lover greeting and note cards, unique pet sympathy gifts, custom pet theme gift baskets, rustic furnishings and so much more.

There is no sales tax so you can enjoy guilt-free shopping and at the same time help animals in need! Treasure Gypsies is a subsidiary of Animal Guardian Network, a 501c3 non-profit charity. All proceeds go to support the life-saving and assisting programs provided by Animal Guardian Network.

You can visit Treasure Gypsies Thursday through Saturday from 10 a.m. to 5 p.m. They are located in the hard to miss colorful purple octagon building at 6061 E. Cave Creek Rd.

Volunteer positions are currently available to fill two days at Treasure Gypsies. This is a great opportunity to make a difference in your community, help animals in need, and meet some great people in a very fun environment. If you have the time to make a difference please contact Carrie at 623-780-1604 or carrie@animalguardiannetwork.org.