MARCH 20, 2013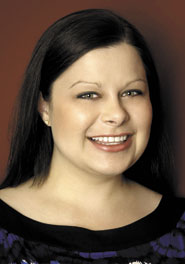 PHOENIX – The law firm of Morris, Hall & Kinghorn, P.L.L.C (MHK), the largest estate planning law firm in Arizona, has named Katherine A. O'Connell as the new managing partner effective January 1, 2013.

O'Connell's new role will require her to balance the heavy demands of her professional life with the needs of her growing family. She is the mother of a toddler, is expecting her second child in August, and her husband is also a practicing attorney in the Phoenix area. According to O'Connell, "I'm living the challenges of a working mother, and I hope to bring my experience to help make MHK as family friendly as possible." O'Connell is eager to add her unique perspective to a profession that has traditionally been dominated by males.

O'Connell is succeeding Dan Morris who has been the firm's managing partner for over 20 years. Morris has been instrumental in leading and growing the firm, which currently has 10 offices across Arizona and New Mexico.

O'Connell, who has been an attorney since 2006, has attorney accreditation through the U.S. Department of Veteran's Affairs, which enables her to help clients to qualify, apply and receive benefits for their service in our country's armed forces. She is also a proud member of the Central Arizona Estate Planning Council. She enjoys helping individuals plan for their future and the futures of their loved ones. O'Connell states, "It is my honor and privilege to serve this prestigious firm as managing partner." As a partner at MHK, O'Connell focuses on estate planning, life care planning and veteran's benefits, and now also oversees the daily operations and actively engages in efforts to continually improve the firm.

MHK devotes its practice to estate planning matters and has helped thousands of families meet their long-term estate and financial goals. The firm is a member of the American Academy of Estate Planning Attorneys (AAEPA). AAEPA's comprehensive training, educational programs, and state-of-the-art estate planning techniques foster excellence among its members and help them deliver the highest possible estate planning services to their clients.