BY MARIELLE D. MARNE | MARCH 6, 2013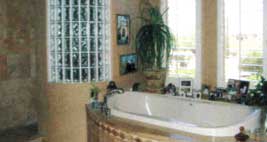 With over 30 years in the construction industry, Michael Puccillo knows what's hot and what once was. "People are looking for a lot of 'green' or recycled products," he said, "and there's definitely currently more availability."

Because buyers got some enviable deals when home values declined, Michael Puccillo, LLC has been busy updating homes that are 16, maybe 20 years old. "They got a good price, so now they want to renovate, and it makes sense," he said. "Owners are doing everything from floors, to energy-efficient windows, to new HVAC systems, to painting, lighting, plumbing, even knocking out walls. It truly pays off."

Puccillo works within clients' budgets and can break down the projects in stages as finances allow. His quote is itemized so customers see the cost breakdown. "It's the best way for people to understand where their money is being allocated." Additionally, banks are in fact lending money for remodels, and Puccillo can assist with getting folks the paperwork or putting them in touch with the right people. "Money is available and interest rates remain low," he offered.

Puccillo can tackle interiors, from moving walls to adding islands, to even correcting substandard work prior contractors may have done during the housing boom a few years back. He definitely has some stories but is armed with the skill to cost-effectively fix problems during a remodel that are hidden behind walls or in ceilings. He's a firm believer in curbside appeal and can address pavers, exterior lighting and landscape for front yard and back.

Give Michael Puccillo, LLC a call at 602-509-9972. He offers free consultations, he's creative and honest and he says now is the time to schedule a remodel if you're opting for a new look.