FEBRUARY 27, 2013
Friday, March 1, 9 a.m. – 6 p.m. & Saturday, March 2, 10 a.m. – 4 p.m.
Bargain books for 50¢ and $1 on tables in the library outside the book store. The rest of the specials will be found inside the book store.

Special for bargain book section only:
Cook Books: buy 1 get 2 free of equal or lesser value

Specials in Book Store:
German and French Language Cook Books individually priced
Bulwer's Works of America 7 volume set $100
Business, Biography Autobiography, Religion, Travel and Reference buy 1 get 1 free of equal or lesser value

Also, check out our collector's cabinet for new items. Don't forget that you can pay for your items with cash, check or debit/credit card (except American Express) for purchases of $5 and over.

Store Phone: 480-488-2777
Email: Chapter2BooksAZ@gmail.com
Address: Desert Foothills Library, 38443 N Schoolhouse Rd., Cave Creek, AZ 85331
Library Phone: 480-488-2286
McCormick-Stillman Railroad Park hosts "Exclusively Little" March 2

Tots and toddlers are invited to join in the fun Saturday, March 2, during McCormick-Stillman Railroad Park's annual "Exclusively Little" event. Festivities take place from 10 a.m. to 3 p.m. at the park, 7301 E. Indian Bend Road. This free event for children six years and younger features game booths, moonwalks, face painting, a petting zoo, health demonstrations and other entertainment. Children can bring their favorite stuffed animal and enter it in the stuffed animal contest - prizes will be awarded to the most loved, cutest and best dressed. Train and carousel rides are $2 each. Children younger than three ride free with a paying adult. For more information, call 480-312-2312 or visit www.therailroadpark.com.
Join the Arbor Day Foundation in March and receive 10 free trees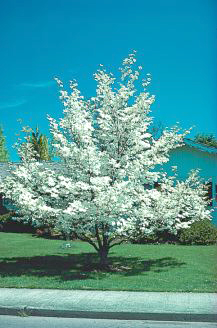 The Arbor Day Foundation is making it easier for everyone to celebrate the arrival of spring through planting trees.

Join the Arbor Day Foundation in March 2013 and receive 10 free white flowering dogwood trees.

"White flowering dogwoods will add beauty to your home throughout the year," said John Rosenow, founder and chief executive of the Arbor Day Foundation. "Dogwoods are known for their showy spring flowers, scarlet autumn foliage and red berries that attract songbirds during winter."

The free trees are part of the nonprofit Foundation's Trees for America campaign. The trees will be shipped postpaid at the right time for planting between March 1 and May 31, with enclosed planting instructions. The 6- to 12-inch trees are guaranteed to grow or they will be replaced free of charge.

Arbor Day Foundation members also receive a subscription to Arbor Day, the Foundation's bimonthly publication, and The Tree Book, which contains information about tree planting and care.

To become a member of the Foundation and receive the free trees, send a $10 contribution to TEN FREE DOGWOOD TREES, Arbor Day Foundation, 100 Arbor Avenue, Nebraska City, NE 68410, by March 30, 2013. Or join online at arborday.org/march.