FEBRUARY 20, 2013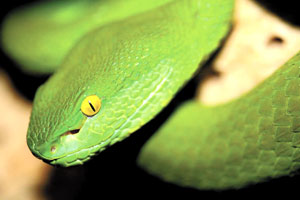 What: Phoenix Herpetological Society's 6th annual "Scales and Tails" fundraiser. The casino night event will feature silent and live auctions, live entertainment, blackjack, poker and more. The "Chinese Year of the Snake" themed event will be hosted by KPHO Channel 5 news anchor and "Concierge of the Valley," Paul Horton.

When: Sat., March 9, 2013, 6 to 10 p.m.

Where: The Phoenix Zoo (455 N. Galvin Parkway, Phoenix), in the newly constructed Neely Center Building

Cost: $100 per person with preregistration; $125 at the door. Included is a buffet dinner, drink tickets, raffle tickets, gambling chips and an evening of fun while supporting a great cause
Info and registration: Visit phoenixherp.com, email booking@phoenix
herp.com or call 480-513-4377, ext. 4.

Proceeds from this event will help the nonprofit organization continue in its mission of rescuing and relocating reptiles, caring for nearly 1,500 animals at its sanctuary in northeast Scottsdale, and educating children and adults about co-existing with native wildlife and appropriate reptile pet care. PHS is participating in the Endangered Species Repopulation Breeding Project with several highly endangered species pairs, some of which are the only ones in the U.S. The public has opportunities to view and get up-close to these rarely seen animals, such as the Slender-Nosed and Philippine Crocodiles, during tours of the sanctuary.