JANUARY 2, 2013
Children's Workshop ~ Career Day 'Back Then' on January 26

What do you consider 'Back Then'? Which is faster – you or the machine? Bring your pennies to the Museum and find out when you use the money counter at the museum. Visit the Historic Store exhibit to learn how much your paycheck from 'Back Then' will buy and figure how math was done before the modern calculator … without a calculator as we know it. January 26 from 1 - 3:30 p.m. Call 480.488.2764 or visit info@cavecreekmuseum.com for more information.

Open October thru May: Wed., 1 – 4:30 p.m., Thurs., 1 – 4:30 p.m., Fri., 10 a.m. – 4:30 p.m. Sat., 1 – 4:30 p.m., Sun., 1 – 4:30 p.m. Cave Creek Museum is located on the corner of Basin and Skyline off Cave Creek Rd.
Don't miss Musicfest's Robert Moody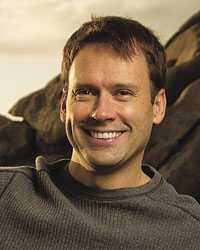 FCF-MindQuest is thrilled to present Maestro Robert Moody as its debut speaker for 2013 at the Cactus Shadows Fine Arts Center (33606 N. 60th St. Scottsdale) on Tuesday, January 22 at 7 p.m. Maestro Moody will share his story and discuss the art vs. craft of conducting and summarize the role of the American symphony orchestra in the 21st century as he speaks about The Art of Conducting in the 21st Century.

You won't want to miss this opportunity to hear Maestro Moody share his passion and excitement for the future of conducting. Tickets may be purchased online at: www.azfcf.org or by calling the FCF office at 480-488-1090. Tickets are $18 for FCF members, $20 for non-members and guests and $5 for students.
Celebration of Fine Art starts Jan. 12
Watch art as it's being created as more than 100 artists set up working studios at Celebration of Fine Art, 10 a.m. to 6 p.m. daily starting Jan. 12 through March 24. Housed in the big white tents southwest of Hayden Road and the Loop 101, Celebration presents a variety of art in all styles – from traditional to contemporary. For times and admission fees, call 480-443-7695 or visit www.celebrateart.com.
Plant stories from Arizona's highways and byways
As Arizona's population has grown, so too has thought expanded on how to "fuse the road into the surroundings in such a way that it will no longer have the appearance of a structure being forced through an unwilling natural setting." On Saturday, Jan. 19, 2013, Carefree Desert Gardens proudly presents LeRoy Brady – Chief Landscape Architect for the Arizona Department of Transportation (ADOT). For 38 years, he has managed ADOT's roadside development programs in all aspects from design to erosion control. With numerous awards and honors, Mr. Brady has endless tales, both interesting and entertaining, about these projects and their challenges and successes with plants and their habitats.

Hear these delightful stories at the program beginning at 9:30 a.m. and running approximately until noon in the Town Council Chambers located in the U.S. Post Office Building, 100 Easy Street, Carefree. A $5 (or more) donation is appreciated to support these programs. For information call 480-488-3686.
Musical Instrument Museum … the most extraordinary museum you'll ever hear.®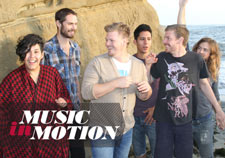 Music in Motion: Future Loves Past
Thursday, Jan. 17, 6 – 8:30 p.m.
Tickets - Free with museum admission or $7 performance only

Groove to the sounds of Arizona under the stars and take a musical journey around the world in MIM's galleries!

"Future Loves Past somehow combines indie rock, psychedelia, Americana, outright folk music, country embellishments, a touch of British Invasion and hints of 1970s classic rock with flourishes of '80s synth work ... the aural amazement at their shows can't be denied in any capacity."—Mitchell L. Hillman, JAVA Magazine

MIM is located at 4725 E. Mayo Boulevard, Phoenix, AZ. Call 480-478-6000 or visit www.mim.org.