JANUARY 2, 2013
Unique tastes, superior service at Z's Asian Fusion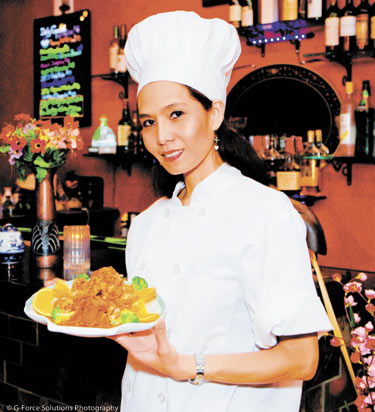 CAVE CREEK – Everyone at Z's Asian Fusion would like to say thank you to their friends and neighbors for their patronage, loyalty and positive feedback!

Owner Zilia Rungboonkong offered, "For me, Z's Asian Fusion is much more than just a business. It is my long held dream. It is my passion, my love, and my way of sharing my culture and my heritage."

Zilia bundles all of this into one unique dining establishment experience where customers are often greeted at the door or at their dining tables by this petite woman with a huge heart and smile. She'll share her knowledge of fine Asian cuisine and may be found educating her customers about her specialized offerings of Eclectic Far Eastern Cuisine from countries such as Thailand, China, Japan, Vietnam, Korea, the Philippines and India. And for those with an appreciation for fine wines or Asian beers, Zilia is happy to recommend food and beverage pairings that will delight even the most discerning of palates.

Since opening in October, quite a bit has happened at Z's Asian Fusion. Their faithful following of Asian food enthusiasts compliment them on the flavor, freshness, variety, and consistency of the eclectic food offerings and also the variety and quality of their wine, beer and beverages. They expanded the original introductory menu to a beautifully designed menu containing over 80 food items, over 23 red and white wines and more than 20 Asian and domestic beers. Their customers have the choice of gluten- and MSG-free foods and they can accommodate special dietary requirements – vegetarian, vegan, food allergy, children's.

A fast-becoming favorite? Shrimp Clay Pot made from jumbo shrimp, bean noodle, bacon, ginger, black pepper, all combined by a special technique and cooked with their chef's homemade delight sauce.

Z's Asian Fusion accepts dinner reservations or try take-out for lunch or dinner; there's a "to go" menu, an online electronic menu, a full service bar, scenic outdoor patio seating and an exceptional value $11.99 lunch menu.

Open seven days a week, Z's Asian Fusion is located at 6554 E. Cave Creek Rd. Phone 480-489-7055 or like them on Facebook for details.