BY MARIELLE D. MARNE | JANUARY 2, 2013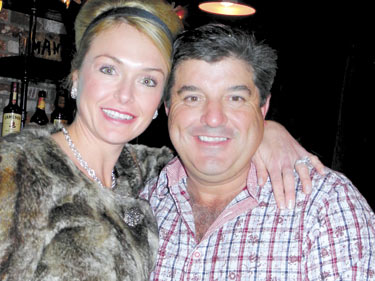 CAVE CREEK – It's going to be a good year for Lindsay Jackson, owner of L Skincare; she just knows it! And this January, she's going to celebrate her success, both past and forthcoming, the friendships she's forged with clients and those still to come in 2013, and her recent engagement to fiancé, Chris Peninno. Yes, Lindsay's getting married in October!

In January, Jackson is going to share her good fortune with the people of the community. "This month, I want to offer a one-time $39 facial to anyone, old clients, new clients, anyone who wants to freshen their appearance for the new year." The choices include L Skincare's specialty treatment, microderm-abrasion (a $99 value), which Jackson explained is like getting ten facials in one session, or any of her peels, which are normally priced anywhere between $59 and $99. (See options at L-skincare.com.)

Jackson said she's been exceptionally busy the past two years since she's resettled in Stagecoach Village in Sherrie's Professional Salon. "I still have people who are just finding me again, so I want to let everyone know where I am. The $39 special in January is also a customer appreciation price, but it's for everyone," she reiterated.

So stop in at 7100 E. Cave Creek Rd., Ste. 141 or phone L Skincare at 480-427-8559 so you can put your best face forward. Of course, be sure to wish Lindsay a happy new year as well as congratulations on her engagement!