DECEMBER 19, 2012
Black Mountain Photo Contest winners announced!
2013 Calendars available NOW from Desert Foothills Land Trust
CAREFREE / CAVE CREEK / SCOTTSDALE – Desert Foothills Land Trust is pleased to announce the results of the 10th annual Black Mountain Photo Contest! Professional photographers Don Asakawa, Richard Rubenstein and Jerry Sieve reviewed all entries and chose 13 finalists. The finalist's photos were on public display for viewing and voting for the People's Choice Award at the Cave Creek Museum, Desert Foothills Library, and the Cave Creek Bicycle Festival, as well as the Land Trust's Facebook page.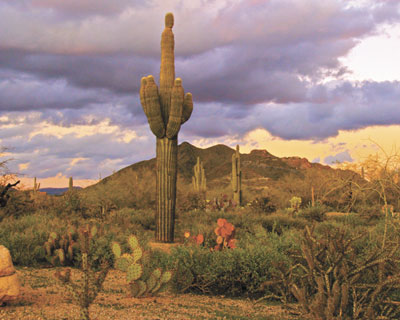 People's Choice Award winning photograph by Mike Burns.

The People's Choice Award winner is Mike Burns! Mike's beautiful and colorful photo is featured on the cover of the calendar. Additionally, the professional photographers selected their top three picks: First Place: Bob Hughes, Second Place: Mike Burns, Third Place: Allan Rosen-Ducat. The other finalists were: Thomas M. Baker, Mark Carroll, Mike Fournier, Jack Grenard, Margit Kagerer, Juan Loza, Amy Regan, Nick Runge, Linda Sakane, and Helena Spandau.
All of these photos appear in the 2013 calendar, and can also be viewed on the Land Trust's Facebook page.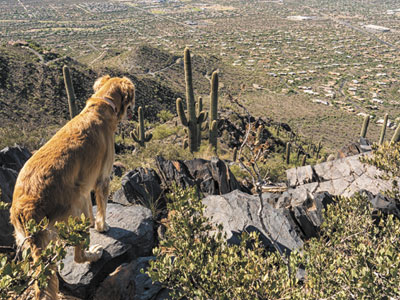 Photograph by finalist Helena Spandau, 8 years old.

At a reception to present the awards to photographers, the crowd was especially taken to learn that Helena Spandau is only 8 years old - perhaps the contest's youngest contest finalist ever!



Professional Photographers' Selection, first place, photograph by Bob Hughes.

The photo contest is intended to encourage a deeper appreciation for this remarkable landmark at the center of our Desert Foothills communities. The Land Trust is grateful to all the photographers who entered the contest! Their beautiful and fun photographs demonstrate the special place that Black Mountain holds in all of our hearts.

Just in time for the holidays, calendars can be purchased from the Land Trust office! They are $12 each or two for $20. Call 480-488-6131 or e-mail info@dflt.org to get your copy today. Don't delay – the calendars sold out last year!

More information is available at www.dflt.org or by calling 480-488-6131.