BY MARIELLE D. MARNE | DECEMBER 19, 2012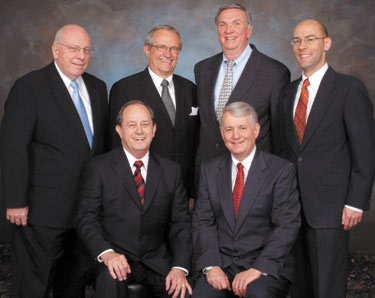 CAVE CREEK – If you think you don't need estate planning or even question the benefits, the attorneys at Morris, Hall & Kinghorn PLLC make it easy to understand why you most likely do. Simply stated, "If you have a family, you have a reason."

Of course, there are those who may claim, "I already have a trust, my assets are covered." Maybe not.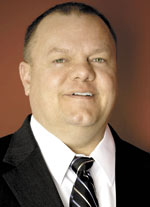 "If you had a trust that was created in another state, it may well be valid in Arizona, but it may not take advantage of the benefits Arizona has to offer as a community property state," explained West Hunsaker (r), who joined MH&K in 2005.

Some other reasons to have a preexisting trust reviewed: if you have more than a million in your estate, the trust is more than three years old or one not created by a lawyer. (They've frequently found mistakes in estate plans crafted by others that could cost loved ones a part of their inheritances!)

In addition to having a convenient office in Stagecoach Village, Hunsaker said the firm is upfront about its fees. "We don't charge for a phone call," he added. Clients pay a flat rate, so no nickel and diming, along with free reviews. "We want our clients to be lifelong."

Because they believe in what they do, protecting the interests of families, Morris, Hall & Kinghorn offers complimentary seminars, a popular one being "What happens when you die?" (See morristrust.com for upcoming topics/dates.) They are informative as well as non-intimidating and free!

All trusts are not created equal, but with MH&K, you'll know you're getting an exceptionally high quality product. After all, they've been practicing since the 1970s and are a coveted member of the American Academy of Estate Planning Attorneys. Schedule a free consultation or a review of your estate plans by calling 602-249-1328. Morris, Hall & Kinghorn is located at 7100 E. Cave Creek Rd., Bldg. 12, Ste. 117.

Top photo: The Partners of Morris, Hall & Kinghorn: sitting from left to right - Dan R Morris, Theron M Hall Jr. Standing from left to right: W. Durrell Nielsen, Ronald G. Wilson, Kent Corbin, Kevin F Kinghorn.