DECEMBER 12, 2012
Shop at Big Bronco and make a difference
December 14-16, 2012
Great Value, Great Cause
Help Fight Cancer

In the spirit of the holidays and the season of giving, you are invited to come into Big Bronco December 14-16 and help support one of their favorite former employees, Laurel Linton.

Laurel Linton was a sales rep and part-time employee for over 6 years. You'd always know Laurel. She stands over six feet tall, with long beautiful platinum hair, and a smile that lights up the room.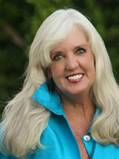 Laurel is battling a very difficult cancer right now. As a single mom, finances are tough. A fund has been established by her good friend Shannon Smith (also a former employee of ours) called the "Laurel Linton Donation Fund." To help Laurel beat this disease, Big Bronco will donate a percentage of sales from the weekend of December 14-16 to this fund. Please join in giving to someone who is deserving and purchase some holiday gifts. A portion of the sales will go toward Laurel.

In addition, we will have silent auction items available during the weekend, from jewelry to framed art, donated by Big Bronco owner, Faith Weinberg, and some of their manufacturers. The bidding for these items will start at half the value of the retail price.

As valued friends and customers, Faith and the Big Bronco Staff look forward to seeing you this holiday season.

P.S. If you can not make it to the store that weekend and would like to donate to Laurel's cause, you can send a check, made out to the
Laurel Linton Donation Fund
c/o Shannon Smith
9775 E. Cavalry Dr.
Scottsdale, AZ 85262

Big Bronco:
6602 E. Cave Creek Road
Cave Creek, AZ 85331
General Store: 480-575-7025
Furniture Barn: 480-575-1357
Monday - Saturday: 10 a.m. - 6 p.m.
Sunday: 11 a.m. - 5 p.m.

Look forward to seeing you there! ....Faith & Big Bronco staff