DECEMBER 12, 2012
DRC 5th Annual Pasta for Paws
6 – 9 p.m. Jan. 15 at Carefree Resort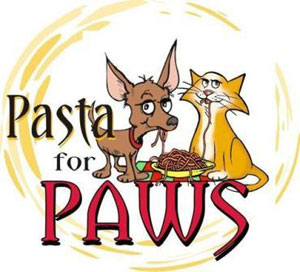 Foothills Animal Rescue (FAR) will soon be celebrating their 5th Annual Pasta for Paws at Carefree Resort, in Carefree, sponsored this year by Depression Recovery Centers (DRC).
While long-time attendees are accustomed to having their pasta at a different venue, this year's event promises a more inviting experience for all. With plenty of seating in Carefree Resort's beautiful Opera House and the Silent Auction taking place in their lovely Kachina Courtyard, this signature event promises a delightful evening of class and style in support of the North Scottsdale animal rescue.

"Pasta for Paws is about raising money to help animals," said Pasta for Paws Chairperson Kathy Gaines. "What better way to give than to have a fine dinner out in support of such a terrific cause. There will be multiple cash bars, a dance floor, balloon pop prizes and a special treat – a handful of adoptable dogs will be showcased during the event! It will begin at 6 p.m. and end at 9 p.m., and we are pleased to have James Kole and his Band performing live."

In early 2010 FAR purchased a new facility in North Scottsdale. This facility provides spacious cat rooms and individual dog suites. There is a medical clinic housing incoming animals and animals requiring medical care. Larger dogs are fostered in private homes. Foothills Animal Rescue was recently named as a worthy "Adoption Option" in Phoenix Magazine's Best of the Valley issue.

Tickets to the DRC 5th Annual Pasta for Paws at Carefree Resort are $50 and are available online at www.foothillsanimal.org. Corporate Tables are $1,000 and come with many incentives. For more information, contact Chairperson Kathy Gaines at 480-452-2002 or kathy@foothillsanimal.org.