NOVEMBER 7, 2012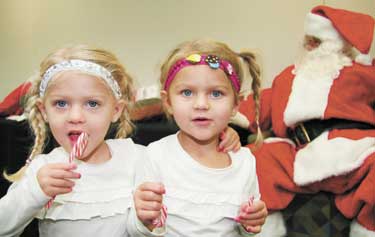 Working together, FCF and the Foothills Food Bank will once again be able to make the holidays better for up to 300 struggling families this year. The Holiday Project is a wonderful way for the desert foothills community to work together and show support for their neighbors in need. The program helps provide for existing clients of the Foothills Food Bank, families who would not have a Christmas were it not for this program.

Other non-profit partners such as Carefree Kiwanis, Rotary of Scottsdale, Salvation Army of Anthem and Carefree, Rural Metro of Cave Creek, the Carefree Fire Department, St. Vincent De Paul (Our Lady of Joy and St. Gabriel chapters) and Foothills Caring Corps team up for this Adopt-A-Family Holiday Project.

FCF has the "Necessitree" in the lobby of the Holland Community Center where the public can drop off their donations of necessities such as shampoo, soap, toiletries and paper products that are always in need at the food bank.

It takes many volunteers to carry out this program and the entire community to make it happen. Please call the Foothills Food Bank at 480-488-1145 for more information on the Adopt-A-Family program please visit www.foothillsfoodbank.com.

Please plan to bring your "necessitree" items to the Holland Community Center at 34250 N. 60th St. next to the Y. If you do not have time to shop, gift cards are an easy way to help. For more information call FCF at 480-488-1090.