NOVEMBER 7, 2012
Cactus Shadows State Champs!!!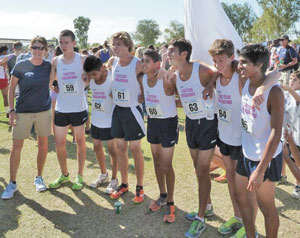 Congratulations to the Boys and Girls Cross Country teams on their outstanding performances in the State Championship on Saturday.
The Girls finished an impressive third behind Flagstaff and Catalina Foothills. All State Honors go to Terri Baker (5th) and Taylor Engbrocks (19th). Shout out to the rest of the girls: Sloan Myers-Lenz, Dani Zalewski, Jeri Glicksman, Mackenzie Brown, Sandi Baker, Abbey Roberts and Lindsey Murphey.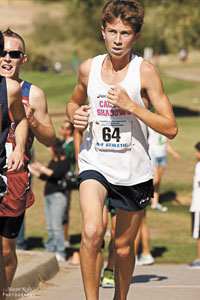 The Boys made Cactus Shadow history by winning the first Cross Country State Championship. All State honors go to Ethan Homan (4th), Keith Durkin (9th) and Erik Oswald (right) (18th). Congrats to teammates Kamal Nadesa, Kishan Patel, Simon Lopez, Jordan Hass and Trey Bagnall.