MY VIEW BY DON SORCHYCH | OCTOBER 24, 2012
During this critical time in our nation's history, we must educate ourselves about what is really happening. We must clearly understand, be prepared to explain and discuss our positions on issues of importance and vote our conscience. To that end, I am sharing with you this excellent piece on Obama's presidency. ~Don Sorchych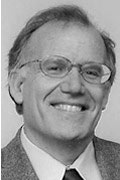 BY VICTOR DAVIS HANSON

The Obama narrative is that he inherited the worst mess in memory and has been stymied ever since by a partisan Congress — while everything from new ATM technology to the Japanese tsunami conspired against him. But how true are those claims?
OCTOBER 24, 2012
BY MATT BOWMAN
Alliance Defending Freedom attorneys who are litigating numerous lawsuits against the Obama administration's abortion pill and contraceptive mandate are calling Vice President Joe Biden's claims that effectively denied the mandate's existence in Thursday's vice-presidential debate "amazingly false."
BY ROBERT L. BRADLEY
The Obama energy team recently got pelted from an unlikely source. In a CNBC interview, billionaire oil tycoon turned green-tech evangelist T. Boone Pickens lambasted the President for not doing enough to promote domestic oil and natural gas production. Pickens summed up the entirety of the White House's policy position for traditional energy in three pithy words: "Tax them more."