OCTOBER 3 , 2012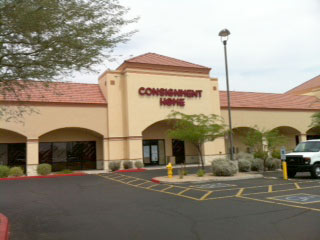 PHOENIX – General Manager Joe DePinto is pleased to announce the Grand Opening of Consignment Home, located at the Ross Walgreens Shopping Center, 210 E. Bell Road in Phoenix. Professional decorators and smart shoppers of home furnishings should expect to discover extraordinary furniture finds in a variety of themes.

At over 20,000 square feet, the showroom of Consignment Home will showcase a large assortment of lifestyle home furnishings collections – contemporary, casual, and traditional. Consignment Home customers will experience new and consignment furniture, accessories, and lighting visually presented, professionally lit, and artfully accessorized in comprehensive lifestyle surroundings.

The Consignment Home mission is to offer mid to high end, value-priced new and gently used home furnishings and accessories in a no-frills, ease of shopping environment while maintaining a reputation for excellent customer service and superior consigner satisfaction. Consignment Home will create this ideal experience with a team of home furnishings professionals and will be open to the public on weekdays, weekends and select evening hours. Color selection, and floor planning assistance will be available with independent design services by referral for larger projects.

Gently used fine furniture for consignment is always welcome at Consignment Home. Feel free to e-mail photos of furnishings for consignment and contact information to info@consignmenthome.com. For more information please call 602-317-6750 or go to www.consignmenthome.com.