BY MARIELLE D. MARNE | JULY 18, 2012
Bigger, better coming to Posh Pet Boutique and Spaw!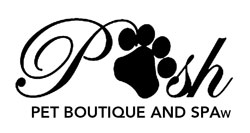 SCOTTSDALE – Over the past seven years, canine and feline owners have come to rely on Posh Pet Boutique and Spaw. Owner Joan Gilmour has sought out only the best and most unique items for her customers' companion animals. And now she's expanding.

Posh Pets will be moving into the space next door, and Gilmour plans to be in her new digs by October. The transition should be smooth and Gilmour assured there will be no disruption in service during the relocation.

What does the move mean for clients? Longer hours to shop and more days a week. Added groomers with a kennel-free option. The grooming configuration will be round and encircling a play area for pups. "So dogs can stay and socialize after their treatments," Gilmour explained.

There will be a food and nutrition specialist who will be instrumental in the new fresh cooked and raw offerings and the bakery will expand! Of course, there will be a much broader retail selection Gilmour said. "We'll offer a full range of price points, from casual to high-end."

Because there has been a growing following for Posh Pets, Gilmour said they are starting a no-cost customer loyalty program. Watch for details.

The website is undergoing a new design, which will include the ability to book grooming and "spaw" appointments. Reservations can continue to be made by phone as well.

"There are so many things I've wanted to do," Gilmour offered, "and now I'll have an opportunity."

Become part of the Posh Pets howling good time at 23269 N. Pima Rd. For details, call 480-473-8585.
BY MARIELLE D. MARNE | JULY 18, 2012
Does your dog need a vacation? Send her to Fur Seasons Pet Resort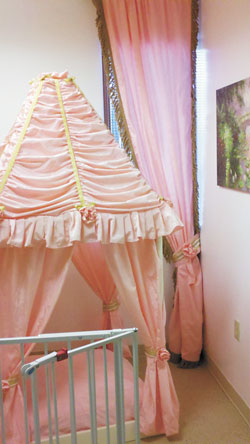 SCOTTSDALE – For years, patrons of Joan Gilmour, owner of Posh Pet Boutique and Spaw, asked if she knew any place they could board their pets where they would not be left alone at night or kept in kennels. Gilmour suggested Nancy Toliver, of Nancy's Pet Pampering, who boarded pets at her home, however, space was limited. To satisfy a need, nearly a year ago, Gilmour and Toliver decided to open Fur Seasons Pet Resort.

"I'd say 90 percent of our clients are longtime customers of Posh Pets," Gilmour said.

At the cleverly named Fur Seasons you'll find it staffed 24/7. Employees are trained in pet CPR and are passionate about animals. Both cats and dogs are welcome.

And much like a human hotel, there are various accommodations. Nineteen "villas" are located in the doggie daycare area. These may be considered basic, but the beds are elevated and overstuffed for comfort. There are several medium sized, themed suites – Godiva, Monet, Safari. Each is so fun you'll be tempted to check in with your pooch! And for the pet who deserves the finest in life, book the Parisienne Suite. The bed looks like the top of the Eiffel Tower. See them online at furseasonspetresort.com.

And if the aforementioned aren't enough amenities, while you're away you can check in with your pet via webcam. "People can go online or use a phone app and see how their dog is doing," Gilmour added.

Fur Seasons Resort is truly the cat's meow! For information, phone 480-513-8277 or visit at 10465 E. Pinnacle Peak Pkwy.

Le Monet Suite at Fur Seasons Pet Resort