MAY 16, 2012
37th Annual Mighty Mud Mania

Join us Saturday, June 9 from 8 a.m. to 2 p.m. for Scottsdale's original annual event! Mighty Mud Mania is held at Chaparral Park located at 5401 N Hayden Rd. This year, 7-17 year olds will need to be there before 12 p.m. to run in the original mud course, because adults will get to compete in the course from 12 – 2 p.m. for a $10 admission fee! Kids can encourage their parents to show them their skills or adults can challenge each other for the first time in 36 years!

Registration for Scottsdale's celebration of water and mud begins at 8 a.m. Participants must bring a signed permission slip or have a parent or guardian available at the event to sign one. In addition, participants must wear lace-up or Velcro shoes (sandals and flip-flops are not allowed). The event is free, but participants are asked to bring a non-perishable food item for donation to the Vista del Camino food bank.

Activities are planned for two age groups, 6 and younger and 7 to 17. The younger group can enjoy the mini mud obstacle course, mud pits, water play area, sand castle building and a town of mud dubbed "Mudville." Older children can try the original mud obstacle course (from 8 a.m. to 12 noon,) sandcastle building and mud pits.

Scottsdale firefighters and city plumbers will provide a "kidwash" and portable showers so everyone can go home clean. Fully rinsed kids who bring clean swimsuits and towels can swim at Chaparral Pool from 10 a.m. – 2 p.m. for $1.

City of Scottsdale Parks & Recreation and Solid Waste Services are partnering together this year to promote recycling and respect for the environment. Radio Disney is an event sponsor and will provide a fun, interactive show for children as well. To receive event information, log on to: www.ScottsdaleAZ.gov/MightyMudMania or call 480-312-2704. You can also call 480-312-0221 or e-mail rphillips@scottsdaleaz.gov.
MAY 16, 2012
IDA Grassland Restoration Project - May 19-20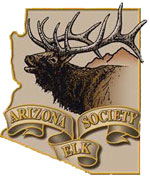 PHOENIX – Join The Arizona Elk Society (AES) for a weekend of wildlife habitat improvement in the cool pines of northern AZ. This year the AES, AZGFD and USFS will be working on restoration of grassland meadows on a project titled, IDA Grassland Restoration. This project is located approximately 32 miles northwest of Flagstaff on HWY 180, in Game & Fish Unit 7W straight north of Parks, AZ. Through the years the grasslands have been invaded by small jack pine and juniper trees and bushes. We will be hand cutting these small trees and scattering them to restore grasslands. Many different types of wildlife will benefit from this project including Elk, Deer, Antelope and grassland birds. The areas we will be restoring are important migration corridors for elk and antelope.

The Arizona Elk Society will be providing meals and refreshments for the weekend. Meals will be Friday dinner, Saturday breakfast, lunch and dinner, Sunday breakfast and lunch.

Please RSVP to Tom Schorr at tomschorr@arizonaelksociety.org or sign up on the Get Involved tab on our website at www.arizonaelksociety.org. Please check out this project and others on our website.

Since establishment in 2001 the Arizona Elk Society has grown into one of the state's largest 501c3 Wildlife Conservation Organizations. The mission of the Arizona Elk Society is to raise funds to benefit elk and other wildlife through habitat conservation and restoration and to preserve our hunting heritage for present and future generations.

The AES is proud to say that all the money raised from our fundraising events is used for on-the-ground programs and stays in Arizona. In the past ten years, the AES has raised over $4 million dollars and protected or enhanced over 350,000 acres of Elk habitat in Arizona.

Arizona Elk Society P.O. Box 190, Peoria, AZ. 85380. 602-885-0835. ArizonaElkSociety.org.