MAY 16, 2012
Scottsdale recreation offers free "demo" classes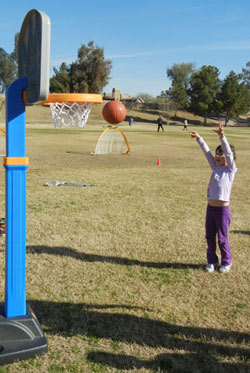 Looking for something new this summer but not really sure if you want to commit? Scottsdale Parks and Recreation has a great opportunity for both residents and non-residents – free introductory classes!

From belly dancing and Pilates to "Itty-Bitty" sports geared to those as young as age 2, Scottsdale has more than 30 free "demo" classes available beginning the week of May 14.

"Classes are what life is all about," said class programmer Tracey Sosna. "These free clinics provide the perfect sample of lifelong learning opportunities in Scottsdale without any cost or commitment."

Being able to "test drive" a recreation program is important for local parents like Joy Racine.

"Raising a 5-year-old and a 3-year-old, we learned quickly how much their focus changes on a regular basis," she said. "We participated in a free clinic this spring which allowed us to try a variety of sports and it really helped in deciding what classes to sign up for."

Participants in the free introductory classes get an opportunity to meet the instructors and see if the classes are a good fit. Offerings include a sampling of classes and programs regularly available throughout the year.

Leisure Education classes are offered at numerous locations. Class topics include art, fitness and personal development for all age groups.

Get more information by calling the Leisure Education Office at 480-312-7957. For a complete listing of summer recreation programs, including the free demo classes, visit: www.scottsdaleaz.gov/sports/brochure.
MAY 16, 2012
Arizona teachers, Tim and Dixie Reed, will travel more than 50 days to just under 50 states to thank their fellow Americans!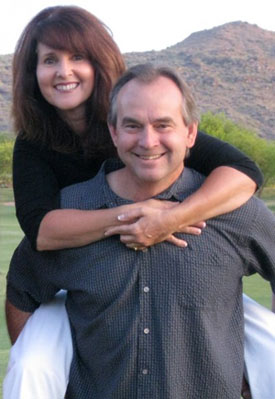 PHOENIX – Anyone who has ever visited Tim and Dixie Reed's home may think that the couple has "double digit" children as the house is always filled with children from grade school through college. Building on their love of giving back to their local community, Tim and Dixie, will spend nearly 50 days traveling to nearly 50 states visiting rescue missions which feed the hungry, homeless, abused and addicted. They will partner with the Phoenix Rescue Mission and their association, AGRM, who have more than 250 missions throughout the nation and were founded nearly 100 years ago. The Reeds have been married for more than 30 years and have taught and mentored young people in Arizona throughout that time; taking many groups on service projects in and out of the country. Tim has served as a professor at Arizona Christian University (ACU) in Phoenix since 1990 while Dixie has taught for more than 20 years; currently at Scottsdale Christian Academy. Serve across America Thank You Tour launches 11 a.m., May 30 at Crossroads Nogales Mission, 338 N. Morley Ave., Nogales.

For Serve Across America tour dates and locations, visit: www.serveacrossamerica.com or call 602.617.2135 or tim.reed@arizonachristian.edu.

"Our plan is to thank volunteers, help serve meals, encourage the staff, and raise awareness so people might consider giving their time and money," Tim Reed explained. Like the Reeds, their children have been actively involved in serving others in Arizona and around the world. "Our daughter is married and presently helping at children's homes in Africa and the Philippines; our son, just graduated from college and is working at a youth camp in Arizona. This seemed a great time for us to say thank you to all the volunteers and staff who care for the 'poorest of the poor'. With the economy as it has been the past few years, charities like Rescue Missions have been overwhelmed with the need to help. We want the staff and donors to know their work is making a difference."

"We hope to meet with media in each state so that we can encourage churches and businesses to support these Missions and encourage local residents to get involved … 'where hunger ends and hope begins'," Reed concluded.