BY MARIELLE D. MARNE | APRIL 25, 2012
A day of beauty awaits you at L Skincare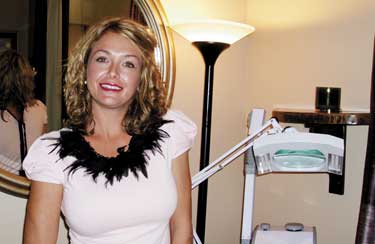 CAVE CREEK – Everyone strives to look his or her best. At L Skincare, Lindsay Jackson believes what many call luxuries should truly be everyday necessities, so she keeps her beauty services affordable.

Jackson is currently running a Day of Beauty special, just in time for Mother's Day! For $145 participants receive a microdermabrasion facial, spa mani/pedicure, one hour massage, shampoo and blow dry along with lunch and beverage courtesy of Village Coffee Shop. Treat yourself, whether you're a mom or not, or purchase gift certificates for your wife, BFF, daughter or hard-working employees.

With the searing sun soon to be upon us, there's no better time to not only reverse any damage but to protect the skin as well. L Skincare offers has a $35 facial special that includes an eyebrow wax. "People really should have a monthly facial, it really brightens the skin," Jackson said. Remember, there's always her buy-six-get-four-free facial series package you can use at your leisure.

Besides the beauty benefit, having someone monitor your skin regularly can be life saving. On one customer, Jackson noticed a suspicious anomaly she encouraged be checked out. The spot turned out to be melanoma caught in the nick of time!

Other great values include $59 for microdermabrasion or red light therapy that helps promote cell renewal. Both are incredible anti-aging treatments. Because Jackson believes in what she does, she keeps her prices competitive. "For me, it never has been about sales, it's always been about results."

Visit her in Stagecoach Village or learn more at www.L-Skincare.com. For appointments, call 917-972-4114.
APRIL 25, 2012
State of the Art Integrative Medicine offered in Carefree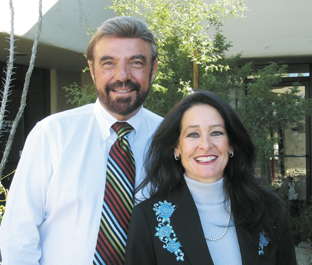 Dr. John A. Amaro and Dr. Debra Richel have practiced the art of "Integrative Medicine" to include acupuncture, manual manipulative medicine, herbal pharmaceuticals and physical medicine for years before the word became popular and incorporated by prestigious medical institutes across the nation.

Dr. Amaro with 40 years of clinical practice and Dr. Richel with 25 years have taught the procedures of pain management and acupuncture through the International Academy of Medical Acupuncture to physicians in all 50 states and dozens of countries.

Dr. Debra Richel may be reached at 480 488 5537 and Dr. John Amaro may be reached at 480 488 9647. They are both Arizona and nationally licensed and certified as Chiropractic Physicians (DC) as well as Licensed Acupuncturists (L.Ac.) They conduct clinical hours on Tuesday and Thursday by appointment.
BY MARIELLE D. MARNE | APRIL 25, 2012
Water softener need replacing? Clogged drains? AC by Jay now tackles plumbing!

SCOTTSDALE – New logo, expanded services, but same great company, Air Conditioning by Jay, founded in 1983! Customers will notice the exciting and bold logo for AC by Jay, but be assured it remains under the same ownership/management with the same certified technicians and outstanding office staff clients have relied on.

What has changed is AC by Jay has expanded from primarily heating and cooling (HVAC) into full-on plumbing. They do it all. No garbage disposal, recirculating pump, RO system or kitchen faucet can elude being fixed by these trained professionals.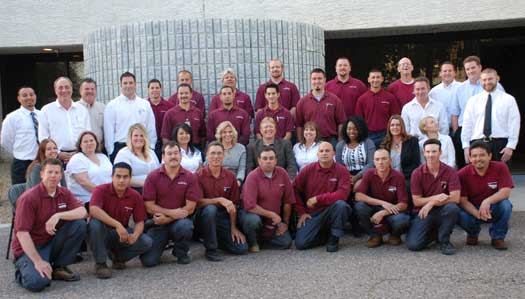 At AC by Jay, they've always championed prevention. Currently, they are offering water heater tune-ups for $65 each (reg. $130). It's a thorough inspection including faucets, hose bibs, angle stops. Tank is drained, checked for rust, proper combustion and venting. Since calcium is a notorious problem, any sediment is removed and water hardness tested.
There's too much to list, but it's an amazing price for incredible peace of mind for two years.

Personnel at AC by Jay continue to go above and beyond. They'll perform such tasks as changing out trim – faucets, handles. They've had older clients who were homebound, thus preventing them from shopping for fixtures. So, the plumber went out, inspected, determined what was needed, snapped photos of what was there, e-mailed them to the office, and the experts there found and presented comparable (or complementary) trim pieces to the client. It's service like this that continues to earn AC by Jay an A+ rating with the BBB.

Visit dialcomfortaz.com or call for 24/7 service at 480-422-4335.