BY MARIELLE D. MARNE | APRIL 11, 2012
Angels For Life are heaven-sent caregivers for your loved ones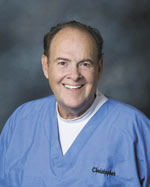 SCOTTSDALE – Family. Probably our most valuable assets, our biggest champions, our greatest allies. Would you choose just anyone to care for your relatives? If your answer was a resounding no, then Angels For Life, LLC is for you!

Christopher A. Daly, president/CEO (r), founded of Angels For Life. He knows every person is different, so the first thing he does with potential clients and their families is set up a free consultation. From there, he builds a care plan. Everyone involved knows exactly what services will be provided as well as the cost.

Services are as diverse as clients. Angels For Life offers everything from in-home, post-operative care to companionship to transportation to specialty care for Alzheimer's, strokes, Parkinson's and other debilitating conditions. "Angels," and indeed they are, are not only available for seniors, but they assist clients of any age with health challenges.

There are countless reasons to use caregivers, but Daly cautions to "be sure to do business with a reputable company." Angels For Life caregivers are trained and state certified. Plus, they genuinely care.

Daly anticipates a huge need for caregivers within the diabetic community. One of the unique services offered by Angels For Life is pre-prepared foods for diabetic clients. Daly brings his culinary skills in and makes the meals himself.

Family members who provide caregiving may be resistant to hiring outside help. They may feel they are letting down mom or dad. But Daly says, "Everyone needs a break. Sometime people are too close to the situation and fail to recognize, for example, the symptoms of dehydration. We can help!"

For more detail, see angels4life60.com or call 480-306-5021 for a free consultation.
BY MARIELLE D. MARNE | APRIL 11, 2012
Slogan says it: Wine Meets West at Brix Wine Spot
CAVE CREEK – As Brix Wine Spot enters its fifth year, the family owned/operated business looks forward to getting to know more of its neighbors and raising a glass in toast.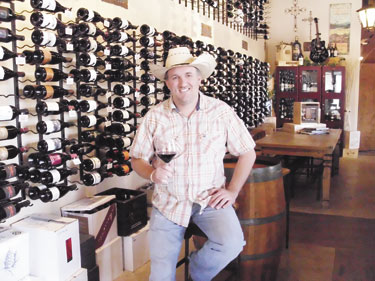 You'll find proprietors Bryan and Nancy Franks behind the copper counter any given day. "We're a two and a half man operation," Bryan added, to of course include their 21-month-old daughter.
At Brix, between 400 and 500 wines, primarily domestic, are stocked. Customers' favorites include "The Prisoner" and Hidden Ridge Cabernet. Bryan has been working with wines for 20 years, so he's happy to provide pairing suggestions. "We take pride in offering the best selection we can at the best possible prices." Look for a 10 percent discount on 6-bottle wine purchases as well.
Try some wines for yourself at Wednesday wine tastings. For $10, sample five wines. At Brix, you can enjoy your wine purchase at home or in-store. Sip your merlot with a salami and cheese platter (plenty for two) or partake of your zin with a side of decadent cheesecake.
Because the Franks have been so blessed, they are ardent about giving back. They've already helped raise $75k for local causes, including $27k to the family of Deputy Sheriff Coleman who was killed in Anthem in January. Each month they will select an area charity that will benefit from the purchase of a specified wine. Not only will 10 percent go to the charity (Foothills Community Foundation in April) but buyers will get 10 percent off, too. Join Brix on Facebook for monthly recipients.
There's lots happening at Brix, hence why it's THE wine spot. It's already got a loyal fan base. "Our guests hype us up so much it's unbelievable. It's humbling." Find the fun at Stagecoach Village, 7100 E. Cave Creek Rd. Visit
brixwinespot.com
or call 480-575-9900 for hours.