APRIL 4, 2012
NAU receives provisional accreditation for physician assistant program at Phoenix Biomedical Campus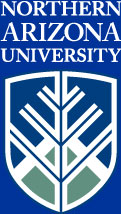 FLAGSTAFF — Northern Arizona University's physician assistant program recently received an Accreditation-Provisional status from the Accreditation Review Commission on Education for the Physician Assistant. It is one of two new NAU health profession programs set to begin at the Phoenix Biomedical Campus this fall.

The physician assistant graduate program will welcome its inaugural class of 25 students at the new Health Sciences Education Building on the Phoenix Biomedical Campus in August. NAU has partnered with the University of Arizona to provide resources and faculty to students in several high-demand health programs.

"The partnership between UA and NAU is a truly interdisciplinary education," said Richard Dehn, chair of NAU's department of Physician Assistant Studies at the biomedical campus. "This type of venture allows us to take resources from both universities and combine them to result in high-quality health profession programs that serve the whole state."

Dehn added that the program goals are to equip students with clinical and professional knowledge, skills and abilities to provide high quality, compassionate medical care for the people of Arizona. He said the accreditation-provisional status is essential to the program, as the physician assistant national board exams needed for state licensure requires candidates hold degrees from accreditation-provisional or continued accreditation-awarded programs.

"The ARC-PA has granted Accreditation-Provisional to the Northern Arizona University Physician Assistant Program," the commission stated in its announcement. "Accreditation-Provisional is an accreditation status. The status indicates that the plans and resource allocation for the proposed program appear to demonstrate the program's ability to meet the ARC-PA Standards, if fully implemented as planned. Accreditation- Provisional does not ensure any subsequent accreditation status and is limited to no more than three years for any program."

The commission will evaluate the implemented program within two to three years of receiving an accreditation-provisional status, and may then confer continuing accreditation granted to established programs.
APRIL 4, 2012
New frontier of convenience: New W. P. Carey School option lets you finish an MBA online and on weekends
TEMPE – Want to hold onto your current job in the rough job market, but still work toward moving up the ladder soon? The W. P. Carey School of Business at Arizona State University is unveiling a brand new "hybrid" option to help working professionals get an MBA. The new offering combines the flexibility of an online program with the face-to-face contact of weekend classes.

"We've been looking at different ways to make it as convenient as possible for people to get an MBA, while still working at their regular jobs," says W. P. Carey School of Business Dean Robert Mittelstaedt. "A program combining weekends and time online seemed like the ideal way to help squeeze in the new skills and lessons that professionals can use to advance in their careers."

The new program will be held on campus every other weekend on Friday evenings and Saturdays. It will also take less time to complete than most other MBA programs, just 18 months. In addition to the classroom component, students can finish about 40 percent of their core-course work online, allowing for extreme flexibility.

"You get the same internationally recognized faculty and fantastic peer network as you do in all of our other highly ranked MBA programs, but with a lot of independence in your schedule," says Stacey Whitecotton, associate dean for W. P. Carey MBA programs.

The late Friday/Saturday offering may be especially good for those who choose to commute to the Phoenix area from other cities and states. Some MBA programs in California, for example, may cost more, even when you factor in the travel expenses. A number of W. P. Carey School programs have been recognized for value and return on investment.

The new weekend MBA program will include student services to handle registration, parking and book purchases. The staff will also provide guidance on travel and lodging for commuting students. In addition, the program includes use of the stellar career management center at the W. P. Carey School of Business. Arizona State University recently ranked No. 5 in the nation for corporate recruiter preference in a survey by The Wall Street Journal.

"These students will be networking in classes with high-level peers from various industries," adds Whitecotton. "They will have an average of six years of work experience, and they will have choices that will add to the depth of their MBA experience, such as international electives and areas of emphasis in subjects like marketing, finance, international business and supply chain management."

The hybrid option is being added to a slate of other highly ranked MBA offerings known as the "Professional MBA" from the W. P. Carey School of Business. The school provides a variety of convenient ways to get a degree. Its full-time and evening MBA programs are ranked Top 30 in the nation by U.S. News & World Report. The online MBA program is among only 14 on U.S. News & World Report's first-ever "Honor Roll" for online graduate business programs. The executive MBA program in the Phoenix area is ranked No. 13 in the world by The Wall Street Journal.

More information about the new weekend MBA program can be found at http://wpcarey.asu.edu/mba/weekend. Applications are already being taken, and the first classes will begin in Tempe in January 2013.