Guest Editorials
BY MERRILL MATTHEWS | MARCH 21, 2012
Obama's energy policy schizophrenia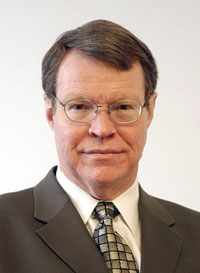 President Obama's recent attempt to convince the country he is the most pro-energy president in decades reminds me of the Ralph Waldo Emerson observation that "a foolish consistency is the hobgoblin of little minds."

If true, the president must have one of those big minds because he has never been constrained by consistency. Keep reading ...
BY THOMAS SOWELL | MARCH 21, 2012
Courageous schools put blame on misbehavers who disrupt class discipline
Obama team protects black thugs so punishment "equity" effort will pander to minority voters
There have been many frauds of historic proportions – for example, the financial pyramid scheme for which Charles Ponzi was sent to prison in the 1920s. In our own times, Bernie Madoff's hoax has made headlines.

But the biggest hoax of the past two generations is still going strong – namely, the hoax that statistical differences in outcomes for different groups are due to the way other people treat those groups. Keep reading ...