MARCH 7, 2012
Desert Foothills Theater needs you
Changing lives in the far north valley for over 36 years
Desert Foothills Theater needs your help! Their corporate and foundation support is down nearly 80 percent this year. They need to find a way to overcome those losses so they can continue offering the quality programs our community has come to love and enjoy.

If they can raise $15,000, they can get another $15,000 matched by some very generous DFT supporters.

So far they have raised $7,000. Can you help them make the next $3,000 by the end of March?

You may donate to, The Foothills Community Foundation, on their behalf, here: http://www.desertfoothillstheater.com/donate.htm.

You may also fill out this form to donate by check made out to Desert Foothills Theater and mailed to 34250 N. 60th Street, Building B, Scottsdale, AZ 85266. All donations made through this page will be credited to Desert Foothills Theater.
MARCH 7, 2012
Kiwanis of Carefree Flea Market
8 a.m. – 1 p.m. Saturday March 10 (Rain date: Saturday, March 17)

Dave Anderson Memorial Building, 7177 E. Ed Everett Way near the SW corner of Tom Darlington and Cave Creek Rd. Look for the large Kiwanis Flea Market signs.

Cash, credit cards and checks (with I.D.) will be accepted.

Kiwanis is a 501©3 organization. All proceeds benefit community programs.

Donations are tax deductible and can be dropped off at the flea market building, Wednesdays 1:30 p.m. – 3:30 p.m. and Saturdays 9 a.m. – 11:30 a.m. Call 480-488-8400 for pick up or for more information.
MARCH 7, 2012
Discover the new look of Carefree Desert Gardens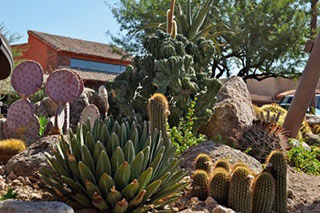 Carefree Desert Gardens would like to invite you to come and experience their new look … their total makeover. This will be the last in the 2011-2012 season of gardening seminars.

Join them Saturday, March 10 on a walking tour through the beautiful and unique collection of plants and art surrounding the famed Carefree Sundial. Scott McMahon, Certified Arborist and Cactus Collection Manager at the Desert Botanical Garden, will be the guide. The Carefree Desert Gardens offers intriguing plants and trees of dramatic form and unusual shapes—plants that are living works of art. You may want to bring along your hat, sunscreen, a camera and your favorite walking shoes.

The program will begin at 9:30 a.m. and run approximately until noon, meeting at the Town Council Chambers located in the U.S. Post Office Building, 100 Easy Street, Carefree. As their goal is to be self-supporting, a $5 (or more) donation is appreciated. For information call 480-488-3686.