FEBRUARY 22, 2012
Weaving Native American Rugs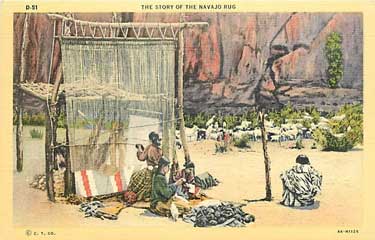 The Cave Creek Museum will present a talk and demonstration on Native American rug weaving on March 10 at l p.m. The museum is located at 6140 Skyline Drive, Cave Creek, AZ.

Regular museum admission fees will apply but there is no charge for the program.

Long time avocational archaeologist and Cave Creek resident Grace Schoonover will share her expertise on Navajo weaving by discussing common rug patterns, the use of symbolic imagery in weaving and various weaving techniques.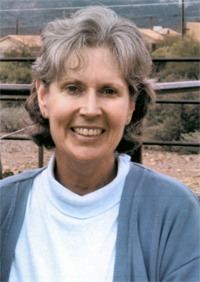 Participants will be treated to an actual demonstration of Navajo weaving by Grace Meeth (l). Also a Cave Creek resident, Meeth was trained to weave on the Navajo Reservation.

The Desert Awareness Committee will be on hand to exhibit native plants and will talk about the use of those plants for food and for medicines.

The Cave Creek Museum started in 1968 as a volunteer historical society and first opened its doors to visitors in 1970. Its mission is to preserve the artifacts of the prehistory, culture and legacy of the Cave Creek/Carefree foothills through education, research and interpretive exhibits.

Please contact museum Executive Director Evelyn Johnson at evelyn@cavecreekmuseum.com for more information about this program. Other museum information, such as days and hours of operation can be found online at www.cavecreekmuseum.com.
FEBRUARY 22, 2012
Arizona Archaeological Society Desert Foothills Chapter
The next regular monthly meeting of the Desert Foothills Chapter of the Arizona Archaeological Society features Rock Calendars and Ancient Time Pieces to be presented by Alan Dart on March 14 in the Community Building (Maitland Hall) of the Good Shepherd of the Hills Church, 6502 E. Cave Creek Road, Cave Creek. AZ 85331. Socialization and refreshments at 7 p.m., business meeting and program begins approx 7:30 p.m.