FEBRUARY 15, 2012
Funding especially critical as Southwest Wildlife receives injured and orphaned baby animals to care for this Spring
SCOTTSDALE – A "Wild About Wildlife" fundraiser at the renowned Pinnacle Peak Patio will help wild animals that have been injured, displaced or orphaned.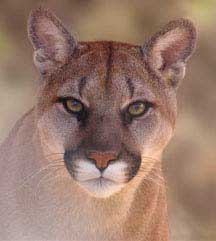 Benefitting Southwest Wildlife Conservation Center, attire for the Feb. 25 event will be jeans and gems – no neckties allowed! (The venue's "no necktie" tradition was started one night when a Phoenix executive came in for dinner and the owner cut off his tie with a butcher knife, stapling it to the rafters along with a business card identifying its victim.) The restaurant is located at 10426 E. Jomax Road in Scottsdale.

A reception and silent auction will start at 5:30 p.m., followed by dinner, a live auction and dancing to the SureFire Band. Cost per person is $95.

Make reservations at southwestwildlife.org or email events@southwestwildlife.org.

Timing of fundraiser is critical
Southwest Wildlife rescues and rehabilitates wildlife, providing sanctuary to those that cannot be released back to the wild. The need for additional funding is particularly great at this time, as Southwest Wildlife begins taking in injured, displaced, and orphaned baby animals born during the Spring. The organization expects to receive baby coyotes, javelina, raccoons, bobcats, and even bear cubs in the coming months. It provides specialized care to orphans and will raise them as wild animals, so they can be returned to the wild once they are mature enough to survive on their own.

Southwest Wildlife rehabilitates and releases back into the wild about 70 percent of all animals it takes in. Its Nature Center and sanctuary in northeast Scottsdale offers a unique, up-close look at the animals that cannot be released back into the wild. The sanctuary also serves as a holding facility for the Mexican Gray Wolf Recovery Program.

The organization offers education on living with wildlife, including pet safety, and the importance of native wildlife to healthy ecosystems.