FEBRUARY 15, 2012
Obituaries
Gloria Jean Hedger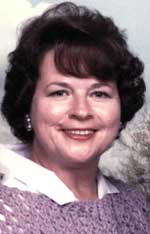 Gloria Jean Hedger, 71, of Phoenix, passed away January 31, 2012.

Visitation was held at 11 a.m., Tuesday, February 7, 2012 followed by the Funeral Service at 12 p.m., located at Green Acres Mortuary 401 N. Hayden Rd. Scottsdale, AZ. 85257.






Eugene Paul Laibe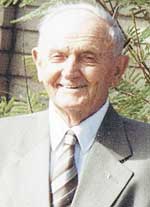 Eugene Paul Laibe, 98, of Cave Creek, Ariz. was welcomed into the arms of his Savior on January 29, 2012.

Eugene was born to Edward Wayne and Lois Bowers Laibe on January 9, 1914, the third oldest boy among 6 boys and one girl. He was raised on a farm near Pandora, his birthplace, and Lima, Ohio. He later farmed in the Lima area. He was nationally noted for being among the leaders in the development of Columbia Sheep, the first breed of sheep developed in the United States. Eugene could trace his ancestry to the immigrants on the Mayflower and was a distant cousin to Orville and Wilbur Wright.

Eugene was a veteran of World War II. Drafted by the Navy, he was injured during training. A bout with rheumatic fever precipitated his Honorable Discharge in 1943. He survived two separate battles with cancer and one serious automobile accident.

After moving to Arizona in 1954, then back to Ohio, he moved to Arizona permanently in 1957. He was the owner of the Richfield Truck Stop in downtown Phoenix and lived in Scottsdale until he sold the Truck Stop and relocated to Cave Creek in 1969. He and his wife Mary Margaret started the original Totem Pole Traders and owned the gift shop at the Carefree Inn and the Carefree Inn Dress Shop.

They were very involved in the Cave Creek community. Eugene was one of the founders of the local Kiwanis Club and active in the Saddle Club and in the Sheriffs' Posse. He was a member of the Cave Creek Community Church.

Eugene and Mary Margaret had one son, George Laibe of Cave Creek, who survives his brother and sister. Also surviving are six grandsons, one granddaughter, eleven great grandchildren, three great-great grandchildren and one brother, Wayne Laibe, who resides in Florida.

A memorial service will be held at 3 p.m. on March 11 at the Black Mountain United Church of Christ, 30600 N. Scottsdale Rd. Interment will be at the National Memorial Cemetery of Arizona, 23029 N. Cave Creek Rd. in Phoenix.

In lieu of flowers, donations may be made to the Eugene and Mary Margaret Laibe Scholarship Fund administered by the Carefree Kiwanis Club. Please mail to Carefree Kiwanis Benefit Foundation, P.O. Box 1498, Carefree, AZ 85377.