FEBRUARY 15, 2012
Carefree Indian Market and Cultural Festival coming to Carefree Desert Gardens Feb. 17–19
Live performances slated throughout the day
CAREFREE/CAVE CREEK/N. SCOTTSDALE – Award winning Native American art, music and dance are coming to downtown Carefree.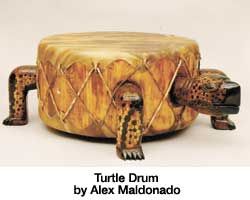 The three-day Carefree Indian Market and Cultural Festival takes place from 9 a.m. – 5 p.m., February 17 – 19, at Carefree Desert Gardens, 101 Easy Street in downtown Carefree.

Live music and dance performances are slated at the top of each hour and will take place on the Carefree Amphitheater stage.

Set amid the town's new four-acre cactus-filled botanical gardens, adjacent to the town's famous Carefree Sundial, the first-ever cultural festival will feature live hoop dancing, fancy dancing and musical performances, along with Native American arts and crafts made by tribal member artisans from throughout the country.

Admission to the event is free to the public. A specialty food market will provide Native American and festival favorites such as Indian made fry bread with the full variety of toppings, Indian home baked goodies and more, plus a full offering of typical fair and festival foods.

World champion hoop dancers Brian Hammill and Tony Duncan are scheduled to perform in the lineup that also includes flute players Alex and Melissa Maldonado and Randy Kemp.
Tribes from throughout the country will be represented at the juried exhibit and sale which features arts and crafts including jewelry, pottery, baskets, carved stone fetishes, woven rugs, bead work, Kachina dolls, clothing, drums, flutes and more.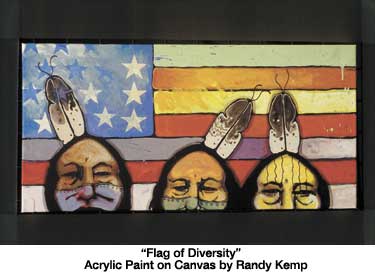 All arts and crafts at the Carefree Indian Market and Cultural Festival are recognized under the Indian Arts and Crafts Act of 1990 to ensure authenticity, quality and collectability. All artists are members of federally or officially State recognized tribes or are certified as Indian artisan by the governing body of an Indian tribe as a non-member Indian Artisan.

Many of the performers are also participating artists in the event.

"We are honored to present the first Indian cultural event in downtown Carefree. We feel privileged that such talented and world-renown Indian artists have agreed to participate in this first-of-a-kind event for the town. The serenity of the botanical gardens and the beautiful backdrop of Black Mountain create a special environment of intimacy that we believe the artists and attendees will cherish," said Roberta Toombs-Rechlin.

Carefree Mayor David Schwan agrees. "Carefree Desert Gardens is the perfect setting for this type of authentic cultural event, recognizing the diverse people that make Arizona great," said Schwan.

According to organizers, each artist and performer was hand selected for invitation to the event after researching and attending Native American celebrations throughout the Southwest.

"All of the artists are Native American tribal members who were hand selected to be a part of this inaugural event," an event spokesperson said.

Artists and performers include: Alex Maldonado, Brian Hammill, Tony Duncan, Randy Kemp and Damian Charette.

More information is available by visiting magicbirdfestivals.com.