BY CLIFF FAVER, DVM | FEBRUARY 1, 2012
Pet Resolutions 2012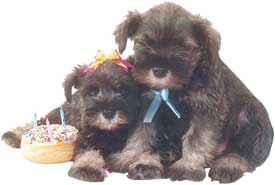 Now that 2012 is here, many of us have been working on accomplishing our personal New Year's resolutions. Whether they are eating better, losing weight, exercising, saving money or taking better care of yourself; we made these goals for a better life.

But have you ever thought that we may need to consider the same thing for our beloved pets? Often times they suffer from some of our bad habits too. In the veterinary field we are seeing an increasing amount of obese pets. Just as in humans, pet obesity leads to arthritis, lack of exercise and early death. We all love our pets and want them to live forever but often we get so wrapped up in the "love" part we forget what it takes to live a long life.

So what do you need to do to "love" your pets toward a long life? One of the most important things we provide them with is their diet. While that is one of the most important things, it is often the most common thing we do wrong. We are under the fallacy that if the pets "likes" the food and the food company's marketing department says things that "sound good" then we have done our job.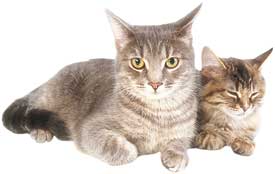 This is similar to people fighting the same issues with fast food. It looks good, sounds good and definitely tastes good so we justify it is "OK" to eat. However, when was the last time you heard a doctor or nutritionist recommending your favorite fast food meal? The same goes for pets. If you seek out a knowledgeable veterinarian to help get your furry friend on the appropriate diet you may be surprised at their recommendations. In fact, bring your pet's food label to your veterinarian or pet nutritionist and have them analyze it to see if it contains the optimal nutrients for your specific pet. Remember healthy doesn't always meet the same palatability levels of greasy hamburgers but it is better in the long run.

In addition, another important thing we can do for our pets this New Year is recognizing problems early through wellness examinations. We are taught as humans that early detection is very important in the treatment of many diseases and the same goes for pets. Moms are great for minor colds and kissing minor boo-boos but when it comes to bigger things it is necessary to get a professional's help. Our pets age approximately 7 years for every 1 "human" year. Because they can't tell us when something is wrong it is vital that we schedule twice yearly exams to detect problems early.

Finally, routine exercise is always an added plus for both of you. Studies show that people who walk their dogs tend to be healthier than those who don't. Make a resolution for both you and your pet to eat right, take better care of yourself, exercise and live longer. For more information on pet diets or for a complimentary pet nutritional consult contact Animal Health Services at 480-488-6181 or click our nutrition button on www.ahsvet.com.
FEBRUARY 1, 2012
Arizona Horse Lovers Park receives grant from the Arizona Horse Lovers Foundation
PHOENIX – The operation of Arizona Horse Lovers Park depends on grants, arena rentals and membership to maintain the park and equipment. A $20,000 grant from the Arizona Horse Lovers Foundation is a big step toward continuing operation of the park for 2012. The Arizona Horse Lovers Foundation is a fund of the Arizona Community Foundation.

Like many other state and city parks that have been forced to close or limit park hours, the Arizona Horse Lovers Park has been affected by financial pressures and the City of Phoenix was forced to close the Park.

This closure affected a variety of equestrian and non-equestrian programs, including the Arizona Equestrian Special Olympics, 4H clubs, scout groups, and the Black Stallion Literacy Program (now called the Horse Tales Literacy Program) for underprivileged children who read books in Walter Farley's series and enjoy hands-on experience at the park.

After the Park had been idle for nine months, a group of volunteers took over operation of the park in March of last year on a contract with the City of Phoenix. Activities for a wide variety of interests take place in this picturesque 95-acre desert park. For information about upcoming events, visit the Web site at www.AZHorseLoversPark.org.

The public is always welcome to watch the equine events at no charge.

Horse Lover's Management Corporation currently operates under the fiscal oversight of the Phoenix Parks and Conservation Foundation 501(c)(3) (#95-3413342) while awaiting Internal Revenue Service certification of its own nonprofit status.