JANUARY 18, 2012
Venues Café, casual dining restaurant in Carefree, offers exceptional new wine selections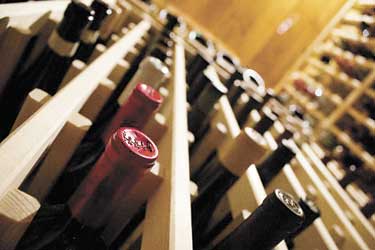 CAREFREE – Carefree restaurant, Venues Café, is pleased to announce their new wine list, featuring a selection of premium and hard-to-find wines. Venues has added Duckhorn 2010 Napa Valley Sauvignon Blanc and La Crema 2009 Chardonnay to round out their carefully chosen white wine selections. The Duckhorn Sauvignon Blanc is characterized by rich aromas of pineapple, guava, peach and lemon zest; with crisp flavors of lemon meringue, grapefruit, pear and flint. For those who prefer notes of toasted oak, vanilla and caramel, the La Crema Chardonnay is beautifully aromatic, citrus-laced and layered. Sip one of these delicious vintages with Venues' imported Brie Crusted with Hazelnuts, Grilled Salmon Sandwich or Chicken Artichoke Pasta with Alfredo Sauce, Parmesan, Fettuccine and Fresh Basil.

Red wine lovers will enjoy the smooth blackberry and dark chocolate notes of the recently added 2005 Far Niente Estate Cabernet Sauvignon, selected for its layered complexity.
Venues is also extremely excited to offer its guests the highly sought-after Cayuse Vineyards "God Only Knows" 2008 Grenache and Cailloux 2008 Syrah. These two varietals of Cayuse wines are available exclusively at Venues. The Walla Walla vineyard has a devoted following and consistently receives the highest ratings from wine experts from Wine Spectator, Wine Advocate and Seattle Metropolitan. Cayuse wines combine the French Heritage of winemaker, Christophe Baron, with sophisticated organic and biodynamic farming techniques to produce wines available in limited quantity only to selected restaurants and shops and those on a waiting list of at least one year.

The Cayuse Grenache was awarded 97 points by Jay Miller of Wine Advocate, and is described as a "silky, complex, beautifully proportioned wine." The Cayuse Syrah is "polished, refined in structure and exuberant in flavor, bursting with cherry, smoke, paprika and tar character, finishing with a mineral edge," according to Harvey Steiman of Wine Spectator. This wine was also rated Number 1 by Seattle Metropolitan magazine. Enjoy one of Venues' red wine selections with Cioppino Pasta (Fish, Crab, Mussels, Clams and Spicy Tomato Sauce) or Grilled Beef Tenderloin with Roasted Potato & Squash Saute, and Spinach essence.

Venues Café in Carefree is open seven days a week and offers an upscale American Bistro menu that pairs beautifully with their wine selections. The casual dining atmosphere features the rugged sophistication of wood, stone, brick and copper finishes and offers guests the choice of dining at the bar, by the fireplace or on the patio in charming Carefree. Additionally, Venues Café offers Sunday brunch, live events and happy hours.

Venues Café is located at 34 Easy Street in Carefree. Call 480-595-9909 for visit venuescafe.com for more information.
BY MARIELLE D. MARNE | JANUARY 18, 2012
PSI Window Coverings add WOW factor to home
SCOTTSDALE – Windows. They're taken for granted given we see right through them. Add a blind, a room looks finished. Install shutters, your interior ambience is transformed. Window coverings play a powerful role in one's home, so don't trust them to just anyone.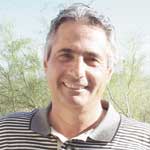 Since 1987, PSI Window Coverings' Phil Igneri (r), has been in the blind business with Hunter Douglas. Since then, they've both come a long way. Hunter Douglas is always on the cutting edge of innovation. However, they never forget their roots and you can count on product support as long as you own your products. For sales, installation and service, step into PSI's showroom. See the new fabrics and colors. Touch them. Test remotes that run on radio frequency so you no longer need to be in the room when raising/lowering shades.

Whether you have a home, condo, office or apartment, blinds are crucial. Shun the sun's searing rays at the same time you protect your privacy. Retain warmth in winter. Assure a restful slumber with room-darkening shades. Not to mention, reflect your own style and create the ambience you seek by simply choosing the right window coverings. The folks at PSI are knowledgeable and have the experience to guide you through the many offerings. "The Right Choice Promise" guarantees satisfaction.

To further enhance your home, PSI Window Coverings has a high-end line of tiles, carpets and wood flooring. And for integrated home automation, you'll find Desert Valley Audio Visual on the premises.

It's obvious Igneri enjoys his work. One of greatest rewards stems from bumping into old customers and getting handshakes for jobs well done no matter how long ago.

Visit PSI at 7255 E. Adobe Dr. or psiwindowcoverings.com. Phone 480-443-0203 for details.
JANUARY 18, 2012
Community thanks and New Year wishes from Maximum Exterminating


Maximum Exterminating is family owned and operated by Gary L. Beal Jr., a Desert Hills area resident. Maximum Exterminating has been successfully licensed and operating since 1996 in the communities of Anthem, Desert Hills, New River, Tramonto, Cave Creek, Carefree, Desert Mountain, etc.

Maximum Exterminating employees, professional and well respected, work for a trusted company that is used by many local businesses, builders/contractors, Realtors, churches, schools and ultimately the people and families of these communities.

Maximum Exterminating and its employees would like to give a big thank you to all the communities and people that have made their success possible. To each and every one, a happy and blessed New Year!