JANUARY 11, 2012
Desert Foothills Theater presents In the Devil's Frying Pan

Desert Foothills Theater is proud to produce this world-premiere Arizona Centennial event. The Devil's Frying Pan, as some referred to Arizona, was a dry, desolate, dangerous place. Just getting here was fraught with danger and staying—that's when it got really interesting. In the Devil's Frying Pan introduces you to those hearty folk brave enough to settle the land we now call Arizona.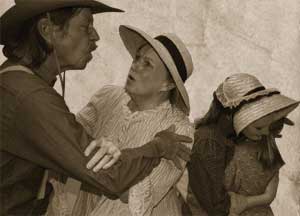 Through oral histories and other first- person narratives, the pivotal moments that culminated in Arizona achieving statehood are shared from the perspectives of those who helped make it happen. Experience history as as you immerse yourself in the stories, poetry, music and imagery of that time! Discover the origins of the indomitable Arizona spirit that continues today.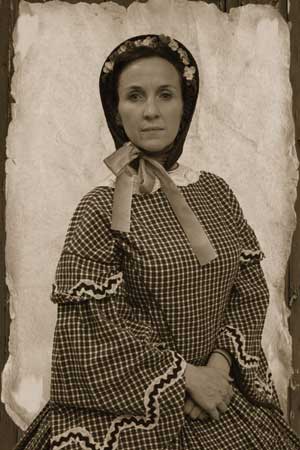 Performances:
Thursday Feb. 2, 7:30 p.m. PREVIEW
Friday Feb. 3, 10 and 17, 7:30 p.m.
Saturday Feb. 4, 11 and 18, 7:30 p.m.
Sunday Feb. 5, 12 and 19, 2 p.m.

Ticket Price: $15 - $20 Youth; $22 - $30 Adult

Where to buy tickets: tickets@desertfoothillstheater.com or by phone at 480-488-1981

This production will be held at the beautiful Stagecoach Village located in Cave Creek (7100 N. Cave Creek Road). Stagecoach Village's Western-themed local is the perfect place to host this World-Premiere Centennial Event!

For over 34 years the Desert Foothills Theater has been providing theater experiences to the North Valley. Questions? Call 480-488-1981, email tickets@desertfoothillstheater.com or visit www.desertfoothillstheater.com.