BY MARIELLE D. MARNE | DECEMBER 21, 2011
Pounds melt away with Z-Weight Loss plan
This is the year to make your New Year's resolution of losing weight happen ... with a little help from the experts at Z-Weight Loss. For nearly three years, they have been helping folks slim down and maintain their weight. In addition to diet and exercise, medical-grade hCG is part of the plan. Make note, however, it's not the OTC or retail hormone that's untested and unregulated. (Though the FDA is making strides to crack down on such inferior substances.) Z-Weight Loss uses medically approved hCG that is compounded in a Scottsdale pharmacy. It's safe, effective and results are swift.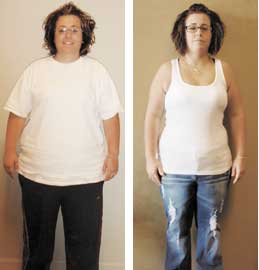 Clients are required to have a medical exam prior to starting the program. People of any age (Z-Weight Loss treats clients well into their seventies) who wish to lose 10 or more pounds are eligible. Thus far, thousands of your neighbors have seen success. Not only do you get the physician monitored hCG shots (or administered under the tongue), you get total support as to food and fitness. Plus, there's the heartfelt championing your success from staff.

There are tremendous health risks to not only obesity but also simply being overweight. They know this at Z-Weight Loss, and they want to help. They care. They offer a caution about buying OTC or retail-grade hCG, as it's simply not worth the risks. Call them, talk to them, let them set you up on a safe and successful weight loss plan. There's no doubt 2012 can be the year of the skinny jeans for all! Call Z-Weight Loss at 480-570-9200 or visit z-weightloss.com.
BY MARIELLE D. MARNE | DECEMBER 21, 2011
Make a fashion statement with finery from Anne's Closet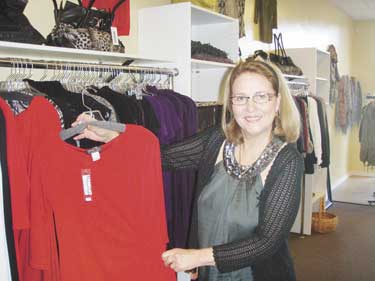 CAVE CREEK - Fashion-forward women are not going to find the same clothes they can get anywhere else in the valley at Anne's Closet Ladies Boutique.

Owner Marcy Bradley, who opened the store Sept. 1, said she goes out of her way to carry the unique, the unusual.

"This is a small community and no one likes to go out and see someone wearing the same thing!" she explained. As such, she strives to support local artists, so her items are more exclusive. Many denizens are familiar with Andrea Lambert and her intricate beadwork. Along with Lambert's necklaces, there are many accessories: handbags, belts, silk scarves, Spruce Goose jewelry.

Then, there's the clothes! "I have something for everyone," Bradley assured. Like bling on your jeans? Check out Tru Luxe. For less flashy, there's Mavi. Into golf? Anne's Closet carries two lines of golf gear. For those into yoga, ask for "Alo," a very "green" line from an environmentally-aware company out of LA.

For the holidays, there's plenty of night-on-the-town attire. For more casual parties, the dressed-up graphic tees from "All of the Above" are more art than everyday. And since the new spring line will be introduced Jan. to March, Bradley will have various sales on her already competitive pricing to make way for more fun and fabulous apparel.

Anne's Closet, named for Marcy's sister, is directly south of the Safeway in Tatum Ranch at 29850 N. Tatum Blvd. Women of all ages are thrilled with the diverse collection. "I've met so many nice people in here," she added. For details, call 480-515-6199.
BY MARIELLE D. MARNE | DECEMBER 21, 2011
A Cut Above Painting to color your home, office, rental ... life!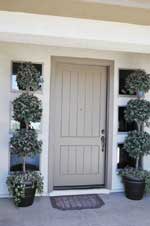 Is there a better time than now to paint? Perhaps impress family coming for the holidays. Or, sell your home faster with a fresh coat of paint. Start 2012 off with a new look and update dreary walls.

Is there a better company than A Cut Above Painting, LLC? Owner Chris Blezinski is dual-licensed (commercial/residential) and has a flawless record with the RoC. He sees a host of repeat business and receives countless referrals. He's earned every one with his attention to detail and no-job-is-complete-until-the-customer-is-satisfied attitude.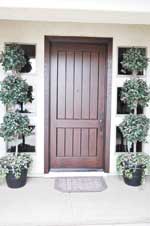 Clients can count on seeing Blezinski at every job. If he's not painting, he's there to make sure it's being done right. Considerable prep work goes in to painting, and corners are never cut. In addition to power washing the exterior of a home, Blezinski dusts baseboards so paint adheres properly. Now, that's a cut above!

Prices are quite competitive, but if you're looking for a cost-effective way to add some pizzazz, consider transforming your painted wood features into doors or molding that actually look like wood. It's a labor-intensive process that the team at A Cut Above Painting is happy to tackle, and for a homeowner, it's less expensive than replacement.

Call Chris Blezinski at 480-244-9119 and experience his personalized attention to every client, learn about the latest in environmentally-friendly paints and see why he's earned his 30-year tenure in the business. He's so accommodating, he'll even do sample paint colors, so clients can select the optimal hue. Remember, mention the Sonoran News ad and receive 5 percent off!