Guest Editorial
BY DR. MARK W. HENDRICKSON | DECEMBER 14, 2011
China's "Superior" Economic Model?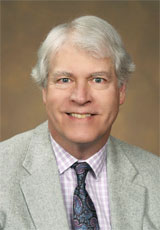 In a recent piece for the Wall Street Journal, Andy Stern, an Obama insider and one of organized labor's more aggressive personalities, praised what he called "China's superior economic model."

Does China have a superior economic model? That depends: Superior to what?

Mr. Stern, who headed the Service Employees International Union, cited Andy Grove, founder and chairman of Intel, who concedes the 20th century's "decisive victory of free-market principles over planned economies." That is true. However, both Stern and Grove proceed to assert that some unspecified degree of government economic planning will generate more prosperity than free markets. Keep reading ...
Guest Editorial
BY MENCKEN'S GHOST | DECEMBER 14, 2011
Donald Trump and Sean Hannity: partners in baloney
This day, Dec. 5, 2011, will live in baloney. Today, Wurstmacher Donald Trump was a guest on Wurstmacher Sean Hannity's radio show.

The two sausage makers began by taking their populist pap about trade with China and putting it through a meat grinder. By the time they were done, the end product had no resemblance to the truth. No doubt, though, it tasted good to their diehard fans in the jingoistic wing of the Republican Party, just as President Obama's economics baloney tastes good to his loyal supporters in the Marxist wing of the Democrat Party. Keep reading ...