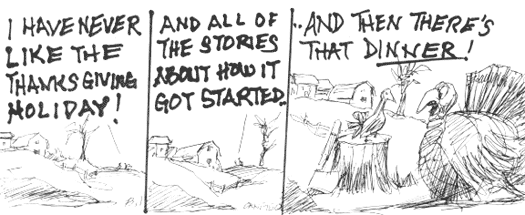 The Redistricting Commission fiasco
On Nov. 3rd the Arizona Independent Redistricting Commission held an open meeting at a senior center at Granite Reef and McDowell Roads. When you entered the complex you were directed to a hallway, at the end of which, were two signs. To the left was the committee meeting and to the right was a "Democratic" meeting.

To speak you were requested to fill out a "request to speak form." Out of about 250 people about 80 made such a request. After about 30 people had spoken, some pros and some cons, it became apparent to everyone, that the people who were for the committee's new redistricting plan, were all saying exactly the same thing. Making the districts "competitive" was the most important consideration to be made. How "they" had been disenfranchised all these years. And, what a great job the commission had done and how terrible Jan Brewer and the State Senate had been in removing the Commissions chairperson.

Being "competitive meant a total disregard for the districts boundaries. Separating cities, neighborhoods, and areas that shared similar cultures, concerns, and interests were not as important as being "competitive."

Being "disenfranchised", and removing the Commission Chairperson, meant that if I vote and don't get my way, I'm "disenfranchised. These same people referred to the "people of Arizona" having voted in 106 in 2000, to create a non-political, unbiased commission that the Republican Conservatives were now trying to marginalize. Rational thinking would suggest the "disenfranchised" alone couldn't possibly have voted in the measure by themselves. The problem is that all those who voted for an unbiased, non-political commission didn't get it.

The ex-chairperson and the two Democratic commissioners have all "lawyer'd up" with criminal lawyers. I think that was a wise decision. I only hope that I don't have to help pay for them.

And, Jan Brewer made only one mistake. She should have removed the entire commission, improved the vetting system, and started over. Our schools, the Media, and Washington D.C. have all been corrupted. The last bastion of hope for a free society with individual liberties is a fair and honest voting system. Lose that and we are lost, as one nation, under God, with liberty and justice for all.........

Fred Schneider
Scottsdale
Back
Why are Democrats so upset if Mathis is truly "Independent"?!!
I agree with Governor Jan Brewer and the AZ Senate 100 percent in their decision to oust Arizona Independent Redistricting Commission Chairwoman, Colleen Mathis.

Supposedly Mathis is the lone "Independent" in providing a "neutral" buffer between the two Democratic and two Republican Commissioners in order to ensure a fair and non-partisan redistricting process.

One of the major considerations in Brewer's decision was the fact that the mapping firm, "Strategic Telemetry," a well documented partisan Left Leaning firm, was chosen as the provider for the redrawing of electoral districts in Arizona. The problem? The hiring of this firm was accomplished behind closed doors with Mathis and the Democratic Commissioners deciding to hire Strategic Telemetry when three other more qualified and neutral applicants were virtually ignored. Open meeting laws were apparently violated!

This is just one of the many allegations of improprieties perpetrated by Mathis and Democratic Commissioners.

When Mathis and Strategic Telemetry President Ken Strasma came waltzing in at a local Glendale eatery to have dinner together in that city on August 3, my friends and I sat open mouthed at this flagrant spectacle of apparent collusion. I wonder if taxpayers picked up the tab for this unholy breaking of the bread?!

Vince Ansel
Scottsdale
Back
Democrats' method of governing: Boycott meetings and start recalls
STATE CAPITOL, PHOENIX – As Republicans prepare for another legislative session focused on getting Arizona back to work and improving our economy, Democrats have embraced a curious strategy of boycotting meetings and threatening recalls against Republicans who don't vote with them.

"Recalls have never and were never meant to be used against lawmakers whose sole fault was they disagreed with you on the issues. They're designed to target people who may have committed crimes or were guilty of gross misconduct in office," says Senator Sylvia Allen, President Pro Tem of the Senate.

"But Democrats are now talking about making this their go-to strategy. Contact some outside interests, pay people to collect signatures, and bingo, you have a recall election. This is no way to govern."

Democrats also boycotted meetings for the recent Joint Legislative Committee on Redistricting, even though many members of their party complained about the draft maps and the process.

Democrats are also twisting last night's recall election results into a referendum against enforcement of illegal immigration. SB 1070 remains widely popular in Arizona, and the bulk of the law is being enforced in our state.

"SB 1070 mirrored federal immigration law. We must have legislation like this, because there is no physical barrier at the border. The border is not secure," says Senator Allen.

Sen. Sylvia Allen, R-5
Arizona State Senate

Back

Arizona Supreme Court Rejects Stay on IRC Removal
"I applaud the decision today by the Arizona Supreme Court to reject the Independent Redistricting Commission's request for a stay that would have allowed its Chairwoman to remain on the commission, pending the court's final decision on the case.

"I followed the letter of the law in removing the Chairwoman from the Commission for her neglect of duty and misconduct in leading the state's redistricting effort, and remain optimistic the court will uphold that removal. While we await that decision, today's ruling ensures that she will not be involved in the Commission's critical work.

"I commend the Court for its decision."

Governor Jan Brewer

Back
Could you put the writer's name at the head of the column so I know who wrote it?
For short letters this is not necessary, but for long ones I want to know who wrote it before poring through it. A for instance is this issue's Don's View. I thought I was reading new stuff about Don. Turns out it was not his but a guest editorial. Not good. How about a change to ID first?

Skip
E-mail
Back
Our view
Congratulations to Jerry Lewis for his win over Russell Pearce.

Sadly, Mr. Pearce had lost sight of the fact that he was elected to represent the people, not himself, or his political party.

In our opinion, too many of our elected politicians have been following this same path. We sincerely hope that they take a good long, hard look in the mirror. It is time to end the rancor and listen to their constituents. If not, they may find themselves in the same position as Mr. Pearce … out of a job.

Bob and Sue Coady
Carefree

Back
Senator Smith to Arizona Teachers: I want to hear from you!
My name is Steve Smith, current Arizona Senator from District 23, and I need input from teachers from all grade levels and subject areas in K-12 education. In this upcoming session, I plan on introducing performance-pay legislation in the hopes to provide an opportunity for great teachers in Arizona to be properly compensated for their achievements in the classroom.

So that you know my background, I currently serve on the Senate Education committee and I come from a family of teachers. My wife, brother, sister, cousin, and mother-in-law are all currently teaching and my step-father was a teacher in inner-city Detroit for 40 years – so this issue is near and dear to me. I have spent countless hours researching a multitude of models and discussing the feasibility of different options with the Department of Education, Superintendents, and Principals. What I need now is the most important part: feedback from the people this bill is designed to help, the teachers themselves. Too many times we find that when the government creates laws they do not consult with the very people the laws affect, but not this time.

The goal of this legislation is to have a fair and uniform set of standards in place, unlike the current method. K-12 teachers would have a clear understanding of what results are necessary in order to collect their performance pay, which would be in addition to their regular base salary. The criteria would not comprise just from standardized testing results, but from an array of other indicators like in-class testing, overall student class performance, overall performance of the school, in-class observations, etc.

The questions that remain are:
What are the criteria that you, the teacher, would like to see?
How would you want to be evaluated, and what is fair and reasonable?
Would you prefer to see performance pay based on a per-student model or an overall classroom model?
How should art, physical education, music, and other elective teachers be evaluated?
How would you involve the parents of the students more?
What thoughts in general to you have towards this discussion?

Again, your input is imperative and valuable, so please send your comments/ideas to me directly by no later than December 15 at stevesmith@azleg.gov.

Thank you very much and keep up the outstanding work!

Sincerely,

Senator Steve Smith, R-23

Back
Dear Don Sorchych,
I'd like to introduce myself to you. It's funny, I feel like you should know me as I certainly feel like I know you well even though we have never formally met. I'm Alice L. Temnick, a resident of Cave Creek and 14 year teacher at Cactus Shadows High School. I teach AP Economics, International Baccalaureate Economics and Senior regular Economics. I've spent a lifetime in school – 12 schools in fact as I have collected almost 300 undergraduate and graduate credits in numerous subjects. While my last degree (Ed.D.) is in education, my area of graduate emphasis is in Economics. I favor free markets, limited government and hold Hayakian beliefs about the importance of personal liberty. I read widely and am involved in multiple academic and professional organizations in a quest to constantly learn.

My career as a high school teacher has been rewarding. It has enabled me to raise a fantastic daughter (now a senior at CSHS) while my husband travelled extensively. I work with some outstanding educators and wonderful friends. While administration changes have been a constant during my tenure, the team of teacher leaders and those serving in administrative capacities have always respected me and my colleagues who have chosen to dedicate our lives to the honorable vocation of teaching. I've met many fine minds over my years in academic realms; however the most extraordinary, brilliant minds I have come across in my lifetime have been in my classroom at CSHS. It has been an honor to introduce the unique social science of the economic way of thinking to many special people. Incredibly, some of these students have gone on to study the subject at some of the finest colleges and universities in the world including NYU, American University, Pomona College, Bentley, University of Chicago, UCLA, Columbia University, The American University of Rome and more. Whatever small role I may have played in those students' lives, I savor.

I'm lucky, Don. I never have to wake up and wonder if I "make a difference." I don't feel like my time is wasted. I enjoy going over and above for terrific kids in assisting them with the ominous college application/negotiation process. In fact, I have a track record of pitting schools against each other in Spring to get maximum financial (merit) awards for students. I stay in touch with them; they send me updates. I know their families. I teach siblings and cousins and cherish the relationships I have in my community. It's been satisfying work and has made me a better person than I would have been without my tenure of teaching, mentoring and understanding teenagers. There's angst, tragedy, celebrations, closures and laughter. Lots of laughter. I laugh almost every day – at work. I hear there are a lot of jobs out there where the laughs are few and far between.

Over the years I've read curious reports of salary information about CCUSD teachers. I'm going to share mine with you. My base is $41,522. I will receive $3230 from the pot of 301 monies that is soon to run out. Career ladder has been another source of annual revenue for some teachers in our district who do additional work; I will make $4180 from that this year before it is gone forever as another budget cut. I'm just about making my age (which is 49 on December 8.) I'm at the top of the pay scale ceiling, including the $1500 annual stipend for the doctoral degree. That's $50,432 for 2011. More salary news: I made more a few years ago. My salary in 2007 was $53,490 and in 2008 was $55,158 (that's not including a small stipend I received for serving as the advisor for National Honor Society, a responsibility I've passed to a younger teacher.) Hardly an increase from five years ago. Next year will be lower than this year as will each successive year.

To ensure a reasonable standard of living and, more importantly, to reach the goal of sending my daughter, an outstanding student, theatre participant and dancer to a prestigious college (a dream of mine) I do a few "side" jobs. I teach 3 online classes a year for Mesa Community College. I teach yoga 2 to 3 days/evenings a week at a local gym and in the summer I co-teach week-long teacher graduate courses in economics for The Foundation for Teaching Economics (3 years). Two summers ago I served as a grader for the International Baccalaureate program and have applied to do that again this summer. I have also worked as a supervisor for student teachers through Ottawa University and edited textbooks for South Western Publishing. I present workshops on occasion for The Arizona Council for Economic Education and voluntarily run an economic book club for teachers and professors in the Phoenix area. I'm grateful for the many opportunities for part-time employment that surround me. I will finance my daughter's education no matter what it takes.

So that's my story, Don. I'm nothing special and am certainly not attempting to impress you. I make typos, get stumped on a really hard AP macro problem from time to time, lose the community spelling bee on "lederhosen" and complain about returning to school each year before Labor Day in triple digit heat. I also dedicate my heart and soul to a generation of young people and am passionate about the important subject matter I teach. So judge me. I mean, really bring it. Tell me why I should be punished. Tell me why I should be paid less for the work that I do. There will be more students in each class. Some programs that benefit our best and brightest will face the chopping block. I will do more than my nine-hour school days with a minimum of two hours of grading/planning each weeknight, and be paid less. (Teachers park up at the east campus, not the front parking lot). Straighten me out here, Don. Do I have an overinflated view of my role in this community? In the belief that education fits the bill of a public good a free market economy must provide to prepare productive and informed citizens?

I wish that you would print this and provide your response for your readers. I am sending you a current picture in case you want to print my image.

Alice L. Temnick, Ed.D.
Cave Creek, AZ

Back
Special events and noise
The Town of Cave Creek will be holding a workshop to address special events and the noise ordinance in the town core on Monday, November 21, from 5 – 7 p.m. Immediately following the workshop, Cave Creek Town Council will hold its regularly scheduled meeting which starts at 7 p.m.

Please plan to attend this workshop since it affects the merchants and residents of our community. It is an opportunity for all persons to voice their opinion.

Both the workshop and the town council meeting will be held at Town Council Chambers.

Yours in Service,

The Cave Creek Chamber of Commerce
Back
UN Agenda 21
Solar companies like Solyndra are going bankrupt after billion dollar bailouts by the federal government, and are now under investigation.

"Sustainability" has been exposed as a disguised word for the UN program Agenda 21 that seeks to undermine US authority and implement radical environmentalism that will crush our freedom and liberties. The UN is making agreements at the local level with city councils, county supervisors, and other local boards.

Our local communities must put a stop to this.

Yet the Maricopa County Supervisors are not listening and have gone ahead and made agreements with the UN subverting our authority to these agreements, and are actively implementing solar energy even though these companies are under investigation.

Is this troubled Tempe-based solar company, one of two largest solar companies in the US, the company the Supervisors have contracted with?

A m e r i c a n P o s t - G a z e t t e
Distributed by C O M M O N S E N S E , in Arizona

Back