BY MARIELLE D. MARNE | NOVEMBER 9, 2011
Full lineup of fall fun upcoming at Bonnie's Barkery

CAVE CREEK - There's some events worth howling about at Bonnie's Barkery. On Nov. 12, from 10 a.m. – 2 p.m., there will be a "flea" market, though no pesky parasites allowed!
Customers are invited to bring their gently used dog and cat items and swap or sell with those looking for a bargain. Anyone can shop, but those who wish offer their pet-related items need to make reservations so enough space is allotted. It's a community service for all and there is no charge. Anything from leashes to bowls to beds to training books to canine and feline art is welcome.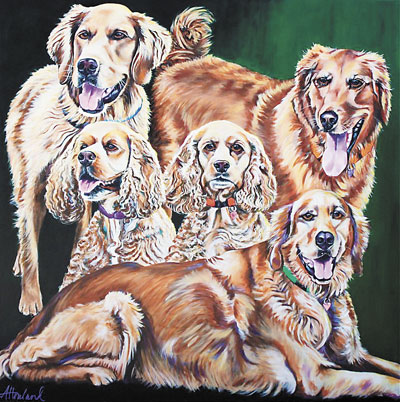 Also that day, pet adoptions by All About Animals Rescue! If you can't make this one, adoptions are held the second Sat. of each month, and there are typically two kittens at the store seeking new homes. Find a new best friend, then spoil him with the many goodies from Bonnie's Barkery. Remember that all their foods are free from corn, wheat and soy additives. Along with an expanding line of healthy foods (six new lines are being added), pet fanciers will find toys, clothing, grooming supplies and more.

Grooming in a stress-free environment is another service offered at Bonnie's. And, twice a month, anesthesia-free teeth cleanings from Dr. Tom Leininger's Vet on Wheels are available. Every pet receives a mini-physical, then teeth are hand scaled and brushed with powdered pumice. It's been a huge hit with dog owners in particular but those owned by cats are encouraged to try it as well.

There's a lot going on at Bonnie's Barkery, so check it out at bonniesbarkery.com or find them on Facebook. For the personal attention clients have come to love, visit the store at 29455 N. Cave Creek Rd. #108 or phone 480-502-7973.
NOVEMBER 9, 2011
Inaugural "Pars for Paws" Golf Tournament benefiting Foothills Animal Rescue
When & Where:
Thursday, Dec. 8, 2011
Registration 7 a.m. - Shotgun Start - 8 a.m.
McDowell Mountain Golf Club (formerly Sanctuary Golf Club)
10690 E. Sheena Drive, Scottsdale, AZ 85255
Opportunities:
Single Golfer - $150
Foursomes - $600
Single Shared Sponsor Hole - $150
Two Shared Sponsor Holes - $250
Exclusive Hole Sponsorship - $500
Foursome with Exclusive Sponsorship Hole - $1,000
All golf includes, range balls, cart, goodie bag and lunch
Foothills Animal Rescue is committed to compassionate and humane treatment of dogs and cats in need through rescue, shelter, fostering and adoption within Maricopa County.
For more information, please call 480-488-9890.