Guest Editorials
BY THOMAS L. KNAPP | NOVEMBER 2, 2011
Barack Obama: Crazy or Con Man?

Politicians say the darnedest things.

On a daily basis they regale us with fairy tales like "the best way to prevent a humanitarian crisis is to bomb that country's already starving and demoralized populace back to the Stone Age," or "the best way to get the economy going is for me to steal half your money, blow a huge chunk of it on bureaucratic 'administration' costs, and hand the rest over to my campaign donors." Keep reading ...

Guest Editorial
BY DAVID SWANSON | NOVEMBER 2, 2011
A 51st state for armed robotic drones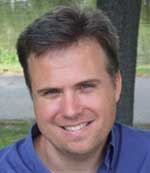 Weaponized UAVs (unmanned aerial vehicles), also known as drones, have their own caucus in Congress, and the Pentagon's plan is to give them their own state as well.

Under this plan, seven million acres (or 11,000 square miles) of land in the southeast corner of Colorado, and 60 million acres of air space (or 94,000 square miles) over Colorado and New Mexico would be given over to special forces testing and training in the use of remote-controlled flying murder machines. The full state of Colorado is itself 104,000 square miles. Rhode Island is 1,000 square miles. Virginia, where I live, is 43,000 square miles.
Keep reading ...