AUGUST 18, 2011
Local artists exhibit their work at the Desert Foothills Library
A new art exhibit featuring local artists, opened at the Desert Foothills Library on Monday, August 15. This exhibit featuring several pieces done in various media will be available for viewing through September 15.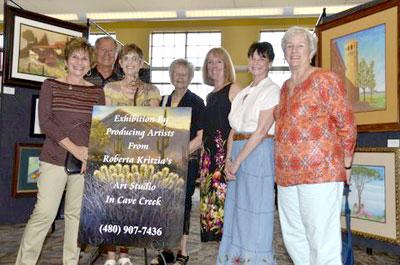 They are under the tutelage of classically trained Roberta Kritzia. Shown (l-r) are Roberta Kritzia, Don Morosic, Patricia Peterson, Betty Muench, Colleen Taylor, Pat Yellin and Gail Thiele.

Please tell your friends to come in and see the latest public service offered to the local community by your Desert Foothills Library in Cave Creek.
AUGUST 18, 2011
Cowboy Poets Gathering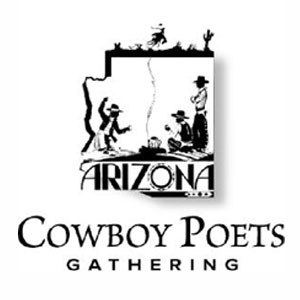 The Arizona Cowboy Poets Gathering in Prescott has a new date of September 15-17, 2011, joining the kick-off weekend for the Arizona Centennial Celebration. Special entertainers this year include Don Edwards, Eli Barsi, Bill Snow Jr. and the Desert Sons. As in the past there is no charge for the Daytime Session to be held on the campus of Yavapai College. Opening ceremonies start at noon on Friday, September 16 in the Performance Hall at the college. Over 50 poets and musicians will present a full spectrum of their heritage and culture in the form of poems and song. From there, visitors will spread out over 9 venues and concurrent sessions until 5 p.m.

Saturday, September 17, it starts all over again at 8 a.m. with "coffee with the cowboys" and at 9 a.m. concurrent sessions begin and run until 5 p.m.

Don Edwards and specially selected poets will start the weekend off at the Elks Opera House on Thursday, September 15 at 7:00 p.m. Tickets for this performance can be purchased through www.elksoperahouse.com. Don't wait seating is limited!

Eli Barsi, Bill Snow Jr. and specially selected poets will take the stage on Friday evening, September 16 at the Yavapai College Performance Hall beginning at 7:00 p.m. and the Desert Sons, with specially selected poets will do the honors on Saturday, September 17 also at the Yavapai College Performance Hall. Tickets for these performances can be purchased at www.yc.edu/community events. For a complete listing of events for the Gathering please visit www.azcowboypoets.org.
AUGUST 18, 2011
More congratulations are in order...

The kudos keep coming...DFT Gecko Teatro's production of Seussical, Jr. has been awarded seven National Youth Theatre awards. These will be presented at an awards ceremony on August 21 at the Herberger Theater.



Congratulations to the cast and crew of Seussical, Jr.for the following awards:

Best Production.
Best Director, Sara Bernstein
Supporting Actor, Megan Mahoney
Junior Division Supporting Actor, Lily Castle
Leading Actress, Hayley Johnson
Leading Actress, Emma Smith
Best Ensemble, our fabulously wonderful ensemble!

D. Scott Withers who will be directing DFT Gecko Teatro's production of The Music Man won a Best Director award for his work with another theater! Congratulations Scott!
AUGUST 17, 2011
Desert Foothills Land Trust announces Black Mountain Photo Contest
Capture the beauty of Black Mountain and celebrate local land conservation!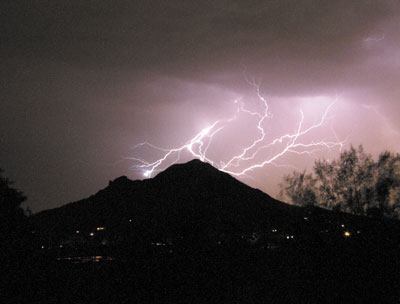 CAREFREE/CAVE CREEK/ SCOTTSDALE, Ariz. – Desert Foothills Land Trust is proud to again sponsor the 9th Annual Black Mountain Photo Contest. Black Mountain Conservancy, the original sponsor of the contest, merged with Desert Foothills Land Trust in 2009 and the Land Trust is pleased to continue this important community event. The photo contest is meant to encourage a deeper appreciation for this beloved landmark at the heart of our Desert Foothills communities. Photos can be taken any time, but should feature Black Mountain in some way.

Contest rules and entry forms will be available at the CVS Pharmacy at the corner of Carefree Highway and Cave Creek Road, and at the CVS Pharmacy at The Summit Shopping Center at Scottsdale and Ashler Hills roads. Forms are also available on the Land Trust's website at www.dflt.org. Photo contest entries will be accepted at the two CVS stores from September 1 through October 24, 2011.

Professional photographers Don Asakawa, Alan Lowy and Jerry Sieve will review all entries and choose 13 winning photos. These selections will be announced to the media, and these photos will then go on public display for viewing and voting for the "People's Choice Award." The photos will be shown at the Cave Creek Museum from November 1-10 and the Land Trust's booth at the Cave Creek Bicycle Festival from November 11-13. The photos will then move to the Desert Foothills Library on November 14. Voting for the People's Choice Award will end on November 18, but the display will remain at the Library through early December. Community members are invited to visit, vote and enjoy these wonderful local sites.

The photographer's top picks and the People's Choice Award will be announced at an awards reception to be held at the Desert Foothills Library on December 8. All photos will be used in the 2012 Black Mountain Photo Contest calendar, which will be unveiled at that reception.

The coveted cover of the calendar will be the People's Choice Award winning photograph. Photographs oriented horizontally are best for the calendar format, although one vertical photo will be selected for an interior feature.

By calling attention to the beauty and majesty of Black Mountain, Desert Foothills Land Trust hopes to emphasize the importance of land conservation in our communities. Choose your favorite view of the mountain, or hike the rugged trail up the mountain to get a fabulous shot. We can't wait to see your photos!

Desert Foothills Land Trust works with landowners, communities and partners to protect the most special and important natural areas in the Arizona communities of Carefree, Cave Creek, north Scottsdale, north Phoenix, Anthem and New River. The Land Trust has permanently protected 620 acres on 16 preserves, many of which are open to the public for exploration and passive recreation. In 2010, the Land Trust was awarded accredited status by the national Land Trust Accreditation Commission – the first land trust in Arizona to achieve this designation. More information is available at www.dflt.org or 480-488-6131.