Guest Editorials

BY LAWRENCE SELLIN | JUNE 29, 2011
Congress agrees that Obama is above the law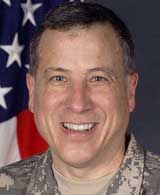 What can citizens do if their elected representatives sanction criminal activity by a President of the United States?

* Not a natural born citizen? No problem.
* Forged birth certificate? No problem.
* Stolen Social Security Number? No problem.
* Forged Selective Service registration? No problem.

One course of action is not to vote for anyone who is presently in Congress.
Keep reading...

BY MENCKEN'S GHOST | JUNE 29, 2011
Political debates before and after public education
In 1858, about the same time that the public education movement was beginning, the Lincoln-Douglas debates were held in seven Illinois congressional districts, following earlier debates in Springfield and Chicago.

In June of 2011, long after the government had attained a near-monopoly over K-12 education, Republican presidential candidates performed in a staged beauty pageant that was mislabeled as a debate.
Keep reading...