BY LINDA BENTLEY | jUNE 15, 2011
From criminals to card-carrying cultivators
The Arizona Department of Health Services has no authority to inspect the homes of those authorized to grow marijuana
DESERT HILLS – Although the Arizona Medical Marijuana Act (AMMA) is partially on hold, pending a declaratory judgment from the U.S. District Court on the legality of the new law, since marijuana is still considered a controlled substance by the federal government, issues surrounding the law and the Arizona Department of Health Services' (ADHS) lack of oversight are beginning to unfold.

While awaiting a decision by the court, ADHS is not accepting dispensary applications in June, as originally planned. However, it is continuing to process applications for patient and caregiver cards.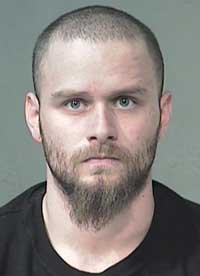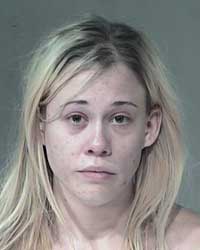 On Feb. 28, 2011, Maricopa County Sheriff's Office deputies obtained a search warrant, which was executed on March 8 at 37614 N. 14th St. in Desert Hills, where they confiscated approximately 50 marijuana plants growing inside the home and arrested Justin Daniel Curran (above, right), 24 and Krista Leigh Roberts (above, left), 25.

A court ordered their 3-year-old daughter out of the home and granted custody to the child's grandmother.

On June 9, MCSO returned with an arrest warrant at the same location to find the same couple growing plants inside their home, once again.

Curran and Roberts were charged with one count each of a felony marijuana violation and possession of drug paraphernalia.

Additionally, their 3-year old daughter was present in the same room where the plants were growing and her grandmother was nowhere to be found.

Although the child's grandmother showed up later, because the child was not supposed to be at the home, the couple is also being charged with child abuse. The child was removed from the home by Child Protective Services.

However, this time around, MCSO had to leave the plants behind because Curran and/or Roberts are now in possession of a medical marijuana caregiver card issued by the ADHS, which allows them to cultivate marijuana, although it was apparently not in "an enclosed, locked facility," as required by law.

Since marijuana is a controlled substance, whereas growing, possessing, distributing and selling marijuana is still a violation of federal law, MCSO attempted to get federal law enforcement involved in the case, but to no avail.

While ADHS allows licensed caregivers and qualifying patients to grow medical marijuana, there is no means for them to legally obtain plants or seeds under the law.

In response to one of its posted Frequently Asked Questions: "Where do I find seeds or plants to grow until the dispensaries open?" the department stated it "cannot advise anyone on where to obtain the means to grow marijuana."

When asked if ADHS will be inspecting the homes of qualifying patients or designated caregivers authorized to grow marijuana, the department said it "has no authority to inspect the homes of qualifying patients or designated caregivers authorized to grow marijuana."

According to the law's regulations, a qualifying patient must apply for a designated caregiver. The requirements for a designated caregiver include being at least 21 years of age and not having been convicted of an excluded felony offense.

So, while Curran and Roberts' felony charges are pending, they were legally able to become card-carrying caregivers and/or patients under the law.

And, of course, the designated caregiver is on the honor system in pledging not to divert marijuana to anyone not allowed to possess marijuana under the AMMA, although a caregiver may also be a qualifying patient.

Because the law allows a designated caregiver to have up to five qualifying patients and grow up to 12 plants per patient when the qualifying patient's home is more than 25 miles from the nearest dispensary, with only applications for dispensaries on hold, marijuana can currently be grown inside just about any home in Arizona.

And, by its own admission, the ADHS has no authority to inspect homes for compliance.



Maricopa County Sheriff's Office deputies executed a search warrant in early March at 37614 N. 14th St. in Desert Hills, and confiscated approximately 50 marijuana plants. When deputies returned last week to serve an arrest warrant, Daniel Curran and/or Krista Roberts were now card-carrying, state-sanctioned, marijuana cultivators. Photo by Linda Bentley