JUNE 8, 2011
The Bastard Sons of Johnny Cash perform live at Cave Creek Coffee Company
7:30 p.m. Saturday, June 18
CAVE CREEK – On Saturday, June 18 the Bastard Sons of Johnny Cash return to Cave Creek Coffee Company (C4) performing songs from their newest album titled, "Bend in the Road."

The country music band led by singer and songwriter Mark Stuart, formed in 1995 in San Diego, Calif. and have since opened for Willie Nelson, among others.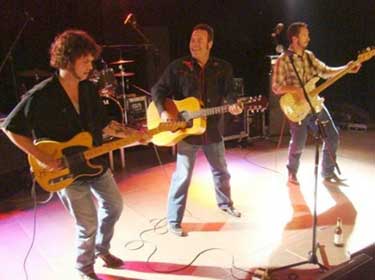 Rolling Stone describes their music as "Pure Americana heart and soul-almost as badass as the black clad man for whom they're named."

Billboard says, "The Bastard Sons of Johnny Cash capture the lonesomeness of Cash, the stripped-down melodies of Nebraska-era Bruce Springsteen, the rowdiness of Steve Earle and morphs them into a captivating collection that blends twang and sophistication."

Their songs have also been described as "Haggardish" set in crisply played backgrounds of fiddle, mandolin, pedal steel and lots of guitars.

For more information about The Bastard Sons of Johnny Cash concert please call 480-488-0603 or visit www.cavecreekcoffee.com.

Cave Creek Coffee Company is located at 6033 E. Cave Creek Road.
JUNE 8, 2011
Events galore to explore for Scottsdale 60th anniversary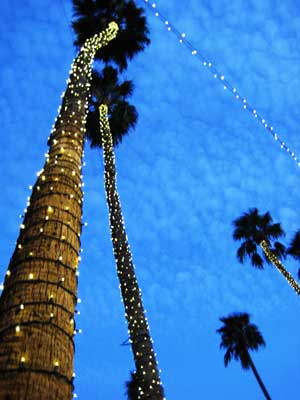 Sixty days of celebration will lead up to the city's 60th anniversary of incorporation on June 25. Here's what's coming up:

Scottsdale Artists' League Spring Show - through Friday, June 10, 3720 N. Marshall Way,
(480) 990-1422, www.Scottsdaleartistsleague.org.

"Art"ini Thursdays - 5 to 9 p.m. Thursdays through July 28, Hotel Indigo, 4415 N. Civic Center Plaza, (480) 824-6181, www.scottsdalehiphotel.com.

ArtBridge - 6 to 10 p.m. every Thursday, Marshall Way bridge on the Scottsdale Waterfront, www.artisanmarketsaz.com.

ArtWalk - 7 to 9 p.m. every Thursday, Scottsdale Arts District, just west of Scottsdale Road along Main Street and on Marshall Way north of Indian School to Fifth Avenue, www.scottsdalegalleries.com.

Old Town Farmer's Market - 8:30 a.m. to 1 p.m. every Saturday, corner of Brown Avenue and First Street, www.arizonafarmersmarkets.com.

Local Motion Trolley Tour - 10:30 a.m. second Saturday of the month, Old Adobe Mission - Downtown Scottsdale. (480) 634-6850, www.ultimatearttours.com.

For information and a listing of all Scottsdale 60 events, visit www.Scottsdale60.com.