MAY 4, 2011
Cave Creek Coffee Company gets a makeover
Re-opening with new look in May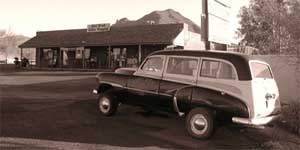 CAVE CREEK – Cave Creek Coffee Company, the popular neighborhood gathering place for incredible coffee, live music and tasty drinks/cuisine gets a makeover this summer launching a new breakfast, lunch and wine bar menu! In addition, C4 will be changing their décor, adding a "cowboy chic" lounge with comfortable couches, wooden tables, additional seating, local artwork and a new retail store offering wine and coffee related merchandise, signature C4 t-shirts, mugs and C4 coffee blends including Black Mountain, a bold dark roast with nice and smooth, dark chocolate undertones; Black & Tan medium roast from Central America and Indonesia, offering a very "pleasant" taste; and Cowgirl light roast with a floral sweetness from South America and Indonesia and hints of mango and papaya.

The popular coffee house will also launch a new breakfast and lunch menu by Executive Chef, Erin Nells with new menu items including a Southwest Benedict, Chile Chilaquiles, Biscuits and Gravy, Apricot Toast, a Breakfast Burrito, Traditional Pancakes, School House Breakfast Sandwich, and Lox Bagel. New lunch selections include Grilled and Artisan Sandwiches such as the Tornado, Palomino, Smoked Salmon, Basil and Moz and Ham and Cheese; as well as Designer Salads served with grilled bread and a "Soup of the Moment."

In addition, the wine bar will be filled with new, black leather seats, couches and classic wooden tabletops. The wine bar will feature a selection of boutique/higher end wines from around the world by the glass or bottle. Wine prices will range from $5 per glass to $20 per glass. In addition, a selection of 10 craft and domestic beers on tap will be offered as well as signature cocktails. New menu items will include made to order brushetta including tomato and basil, hickory smoked salmon, fig and prosciutto, pistachio and cranberry as well as mushroom artichoke. Signature cheese plates and baked brie will be offered in addition to T-Rex and Mediterranean Lavish; red velvet cake, creamy cheesecake, warm apple pie, a chocolate eruption and signature "C4" Chocolate Chip Cookie Dough delight.

According to owner, Todd Newman, "We are very excited to begin the summer with a new Calm, Classy, yet, Casual Environment. We will maintain our concerts in the Camp, but also have created an atmosphere where Valley residents and out of town guests can enjoy a little Southwestern fare and small town experience with excellent service."

Cave Creek Coffee Company additionally houses an outdoor entertainment venue with seating up to 200 people, featuring nationally recognized musicians, and world class finger style guitarists. Cave Creek Coffee Company is open Monday-Sunday from 6:30 a.m. – 4 p.m. and the Wine Bar is open Monday-Saturday from 4 – 10 p.m. Cave Creek Coffee Company is located at 6033 E. Cave Creek Road, Cave Creek. For more information visit www.cavecreekcoffee.com or call 480-488-0603.