APRIL 27, 2011
The myth of 'storm chasers'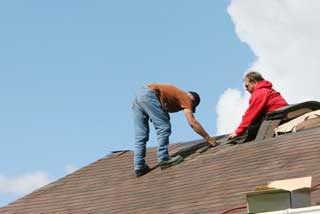 Roofers have a largely undeserved bad name. "Storm chasers," an unpleasant designation for roofers who come to help homeowners after major storms, are frequently spoken of as scam artists, charlatans, or basically just criminals. But if we scrutinize this line of thinking, a couple of questions should be, "Do we have any evidence to support that? Or is it just fun to say? How would I feel if I was looked at this way prior to someone having met me?"

Last October a huge storm that damaged an estimated 150,000 roofs caught Arizona completely unprepared. At the time there were 114 active roofing licenses in Arizona, and almost none of these roofers had any experience dealing with insurance companies because there is almost never any need here because our last serious hail storm was nearly 30 years ago.

How to avoid fraud and scams
To avoid fraud, ask for referrals, the company's AZROC license number and check with the Better Business Bureau (BBB). Reputable companies will have no problem providing that information. Make sure the company delivers the supplies they promised.

Another objection to using a company which 'chases storms' is that once the storm is over they will be gone. Reputable companies have permanent offices in the state they come from and honor their warranties.

There are reputable "storm chasers"
Arizona's 1st Choice Roofing Company is an established, reputable roofing contractor and insurance claim specialist. Family-owned since 1998, the company is licensed in Arizona and its BBB rating is A+. "We pledge to do everything within our control to make this entire process as smooth as possible for the homeowner, ourselves, and the insurance company."

Call 602-258-ROOF for a free roof inspection.