Guest Editorial
BY FRED A. KINGERY | APRIL 26, 2011
Downgrading America: S&P Declares the Obvious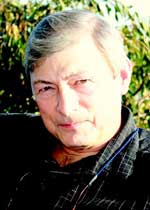 If you had been living on another planet the last three years, you would be shocked to learn that the credit-rating agency, Standard and Poor's (S&P), has placed the current AAA credit rating for the debt issued by the U.S. Treasury on a "negative watch" status. Most of us who live on planet earth had already concluded that the credit worthiness of our sovereign debt would be downgraded—unless Congress and the president were to fix the nation's debt problem. Although the financial markets reacted to this "negative watch" news as if it wasn't really news, S&P did get the nation's attention. After all, it was the first time since the attack on Pearl Harbor (70 years ago) that a downgrade on the outlook for U.S. Treasury securities had been issued. Like Pearl Harbor, Americans don't have a minute to waste in responding to the threat. Keep reading...
Guest Editorial
BY DR. SHAWN RITENOUR | APRIL 20, 2011
Money can't buy you economic prosperity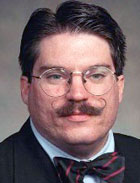 Defenders of the Federal Reserve have been out in force recently declaring the triumph of Money Printing 2, James Grant's suggested more truthful term for "quantitative easing."
Some pundits point to an 18-percent increase in the S&P 500 since last August, when the Fed's policy was announced. They also laud a significant increase in inflation expectations. Nominal GDP is on the rise again and official unemployment is lower. All of these are seen as positive economic signs, indicating that Fed policy is working. Don't believe it.
Keep reading...
BY PETER SPRIGG | APRIL 20, 2011
Apple's censorship: Rotten to the core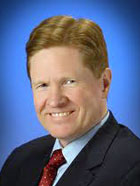 There was a time in the history of the homosexual movement when their demand was for "tolerance." That time has passed. Now, homosexual activists have completely reversed themselves, and routinely demand an aggressive intolerance – for any viewpoints that disagree with theirs, that is. And what's shocking is that in many cases, large organizations are bowing to such demands.
Keep reading...