MARCH 18, 2011
Southwest Regional Championship for working dogs this Saturday and Sunday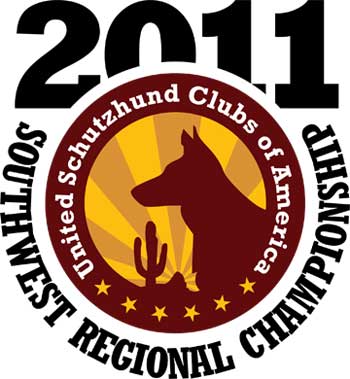 Scottsdale Schutzhund Club is hosting the Southwest Regional Championship for working dogs (United Schutzhund Clubs of America) this weekend 7 a.m. – 4 p.m. Saturday and Sunday, March 19-20.

You will see the fabulous obedience and protection work by the top working dogs in the country as they compete for best dog. The number 5 dog in the world is competing with handler Andre " Dree" Hastings, formerly with the Pittsburgh Steelers.

Location:
Reach 11 Sports Complex, 2425 East Deer Valley Road, Phoenix.
For more information on Reach 11: Reach 11 Sports Complex. (http://phoenix.gov/sports/reachsprt.html)
Restaurant location (Draw Night and Judges Dinner):
Cave Creek Smokehouse & Pour House Patio, 6245 E Cave Creek Rd, Cave Creek.
Phone: 480-488-3317. Email: ccsmokehouse@cox.net.
Please visit 2011swregionals.com for event information.
MARCH 17, 2011
Luv Shack Horse Rescue Hosts Open House March 26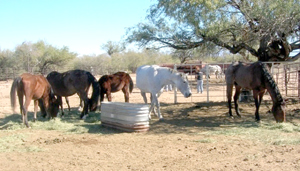 Come join your fellow horse-lovers as we welcome The Luv Shack Horse Rescue to its new home at Rockaway Hills Ranch. Meet the founder of The Luv Shack, and visit with the many beautiful rescue horses as they enjoy their new surroundings.

The Luv Shack is hosting its Open House event from 10 a.m. – 2 p.m. Saturday, March 26. There will be lots of food, games and fun! Stop by and show your support of this very deserving foundation!

Questions? Visit the Luv Shack Ranch on line at: www.LuvShackRanch.net.
Co-sponsored by Ventana Academy Charter School.

The Luv Shack Ranch is located at Rockaway Hills Ranch, 6206 E. Rockaway Hills Road in Cave Creek.
MARCH 16, 2011
Big wins at Crufts Dog Show for local lady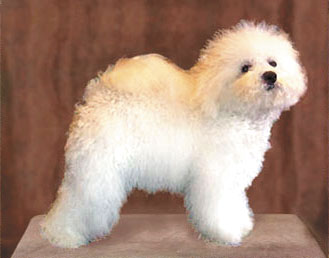 Phoenix resident Mary Alice Davis, Bolognese of Phoenix kennel owner, is pleased to announce that Sebastian, a dog from her kennel, won the honor of second place in Post Graduate class at the world-famous Crufts 2011 Dog Show in Great Britain this past Sunday. Participation is by invitation only.

An ebullient Ms. Davis further announced that the full sister to her Lady Saxana won the prestigious Best Dog at Crufts after winning the Best of Breed (Bichon-Bolognese).

"Sebastian has been shown only three times in his young life," Ms. Davis said. He previously had won first in his category at the World Dog Show in Slovakia last October. "It was his perfect confirmation combined with his floating, gaited walk that caught the judges' eyes, I'm sure," a proud Ms. Davis was quoted.

"It took only hours for the e-mails of congratulations to pour in," Davis reported. "Right here in Phoenix, Arizona, people can acquire the finest quality Bolognese bred anywhere in the world."

Bolognese of Phoenix ads can be found on the pages of Sonoran News.
BY MARIELLE D. MARNE | MARCH 16, 2011
Posh Pet Boutique and Spaw is perfect for those who apply a premium to pets
SCOTTSDALE – The proprietress at Posh Pet Boutique and SPAw know what a passion plenty of people have for their pets. And though they will celebrate their six year anniversary in June, they continue to evolve and add new products.

"Right now, we are getting items in for St. Patrick's Day and Easter," owner Joan Gilmour said. Think green bandannas and colorful egg-shaped dog cookies.

Holiday-themed clothes and bejeweled leashes are always in demand, as is a unique wedding canine collar. Whether your pooch serves as the ring bearer or simply is in attendance, these cute collars are sure to add elegance to even the friskiest of pups. "We have quite a few dog owners who have bought the collars for their dogs to attend family weddings," Gilmour added.

Since the grooming aspect is exceptionally popular at Posh Pets, there are now five and a half groomers. As a result of clients saying "they bring their dogs there to be groomed, why not have it so we can buy our food there, too," Gilmour has expanded the kibble offerings.
One of the most popular is Stella & Chewy's for dogs, which is certified safe, raw and pathogen safe. After switching to these frozen food patties, Gilmour witnessed a dog with allover dreadful skin transform into one with a few scattered scabs. She's so impressed with the product that she feeds it to her own dogs.

Cat owners can shop at Posh Pets as well. Bougie Beds are fun and especially impressive since the designer behind the line is a 24-year-old with an entrepreneurial spirit.
The most exclusive item comes from Paris! Posh Pets is one of only two places in the US to sell Kiki Hamann's dog clothes and pet carriers. Hamann designs for Gucci, but as a pet lover, knows high couture should not be limited to humans.

There's always so much fun and ever-changing inventory available at Posh Pet Boutique and SPAw, those owned by cats and dogs need to stop in often. Important to note is the Italian botanical grooming shampoos and conditioners no longer have a premium charge. "We sell it at retail, and of course, use it in the spa."

Prance in Posh Pet Boutique at 23269 N. Pima Rd., Ste. 123. Be sure to give a pat to Bruno, the store's three-year-old Czechoslovakian shepherd concierge. He has personally given his wag of approval to "monkey stick" toys. Call 480-473-8585 to see what else Bruno recommends.