BY LINDA BENTLEY | FEBRUARY 16, 2011
Lunsford enters no contest plea to 2008 murder and arson
With the death penalty now off the table, Lunsford could be facing as few as 10 years or as many as 34.5 years in prison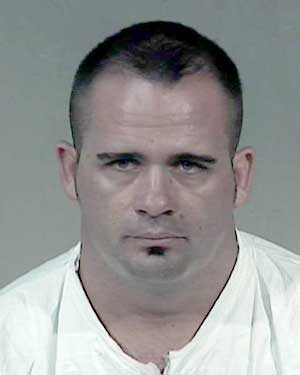 PHOENIX – On Feb. 10, Justin Wade Lunsford, 29, entered a plea agreement, pleading nolo contendere, or no contest, to an amended charge of second degree murder and arson of an occupied structure in connection with the July 8, 2008 murder of Mary Elizabeth "Liz" Hermann in Cave Creek.

Hermann's body was discovered in an unburned part of the house with her throat slit to near decapitation and multiple stab wounds, when Rural/Metro firefighters responded to a house fire at the corner of 56th Street and Seven Palms Drive.

Lunsford was also accused of killing Hermann's dog and cat and later setting her truck on fire at a different location.

Had Lunsford not entered into the plea agreement, he was set for trial to begin Feb. 14 on charges of first degree murder, arson of an occupied structure, burglary, arson of property, two counts of animal cruelty, and was facing the death penalty if convicted.

Lunsford has been incarcerated in lieu of $600,000 bond since his arrest in July 2008.

A plea of nolo contendere essentially means Lunsford is neither admitting nor denying the charges, but will accept the penalties for the crimes without protest.

Lunsford is scheduled to appear for sentencing on May 13.

With the first degree murder charge reduced to second degree murder and the death penalty off the table, Lunsford is facing 10 to 22 years for the murder charge and three to 12.5 years on the arson charge.

Depending upon whether Maricopa County Superior Court Judge Janet Barton orders Lunsford to serve his sentences concurrently or consecutively, he could be facing as few as 10 years or as many as 34.5 years in prison.