BY MARIELLE D. MARNE | FEBRUARY 16, 2011
Horny Toad: A tried, true, delish diner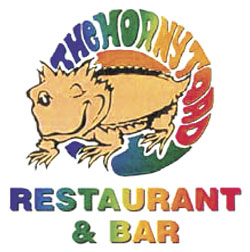 CAVE CREEK – Sometimes, residents can take those tried-and-true area "institutions" for granted. As we know, they're always there. Since 1976, in the case of the Horny Toad. It's always open, save three days a year. It has a perpetual family-feel, which makes sense, as not only has it always been under ownership by the same Price family (originally Glenn, Marian, Jeffrey), many of the employees have long-time tenure as well. Some of those familiar faces include Chef Don Dantine, 27 years and of whom Jeff Price considers his right arm; night managers Pamela Hurst and Jim Leonard (both since 1983); Samantha Barker, Billie Jean Pugh, and of course, Jeff's son, Tom Price.

Keep Reading...
BY STEPHANIE HABIB, CACTUS SHADOWS HIGH SCHOOL | FEBRUARY 16, 2011
Cactus Shadows Shadowbox Players among the first nationwide to perform Hairspray!

Scottsdale – With the recent release of the production rights for high school performances of the Broadway hit musical Hairspray; Cactus Shadows has secured a spot as one of the first high schools in the nation to present this new "classic" to audiences. Keep Reading...
FEBRUARY 16, 2011
20th Annual gathering of Winter Range Feb. 22 – 27
Backdrop for Single Action Shooting Society's National Championship of Cowboy Action Shooting
The Old West will once again come alive as more than 750 men, women and juniors journey to the Ben Avery Shooting Range February 22 – 27, 2011 for the 20th Annual gathering of Winter Range. Over the past 20 years Winter Range has grown to be the world's largest Western Encampment with competitors in this year's event representing nearly every state in the union as well as several foreign countries. They will range in age from 12 to over 80 years and will compete in nearly two-dozen categories dictated by age, gender and style.
Keep Reading...